Looking for a unique and fulfilling way to experience life in France while also gaining valuable professional skills? Consider participating in a work exchange program!
Work exchanges provide an opportunity to live and work with locals while immersing yourself in French culture. They also offer the chance to learn new languages, make lifelong friends, and potentially even develop new career paths.
In this blog post, we'll explore why work exchanges are an excellent choice for those seeking an immersive experience in France, what options are available, and how you can get involved. So grab your beret, brush up on your French, and let's dive into the world of work exchanges in France!
1. Introduction: Work Exchange and Volunteering in France
France is opening its doors to young, enthusiastic volunteers from around the world! The municipality of Rouillon in France is offering a fantastic opportunity for a one-year work exchange program for young people aged between 18 to 30 years old who are interested in working for the environment. During their stay, volunteers will lead the development of environmentally friendly initiatives, gaining valuable work experience while making a positive impact on the planet.
This exchange program is an excellent opportunity to gain experience and get to know another country from within, to learn about its culture, history, and language. Volunteering provides free housing, meals, and language learning, as well as free training and cultural courses. As the project requires a basic understanding of French, volunteers are expected to have an A2 level.
Volunteers will engage in three types of volunteer work: civil service, volunteer work in associations, and European volunteer service. The exact role and tasks of our volunteers will be defined in mutual agreement between the coordinator and the volunteer, taking care of every detail, including the administrative paperwork related to access.
The benefits of volunteering and work exchange in France are boundless! Volunteers get to immerse themselves in another culture and environment, develop a global perspective and widen their network of friends and professional contacts. Moreover, cultural exchange programs foster mutual understanding, provide travel opportunities that enhance educational and cultural mobility, and build bridges of dialogue between different people.
For interested volunteers, finding work exchange opportunities in France is easy! The municipality of Rouillon has set up various channels to access volunteer positions. Please visit the official website of Rouillon for more details.
The French work exchange program offers plenty of accommodation options, including free housing and meals to make volunteers feel at home. Volunteer work is a unique opportunity to learn a new language in an immersive setting, and cultural programs provide volunteers with opportunities to explore the country while discovering its history and heritage.
Volunteering in France is an adventure that is safe, as the program provides practical tips for personal and asset protection. The program also encourages volunteers to share their experiences, and testimonials from past volunteers confirm that volunteering was an enriching and inspiring experience.
France Work Exchange Program is an opportunity to discover new horizons, make new friends, learn new skills, and experience another culture. Join Rouillon's International Volunteers Program and experience a one-of-a-kind exchange program that will make a difference in the world and in your life!
2. Benefits of Work Exchange in France
Are you considering a work exchange program in France but not sure if it's worth it? Here are some benefits that might just convince you.
First, with a work exchange program, you'll have the opportunity to experience French culture firsthand. You'll be able to interact with locals on a daily basis, which is a great way to improve your language skills. Not only that, you'll be able to learn new skills and gain unique, hands-on experience that you can't get in a classroom.
One of the biggest perks of a work exchange program in France is cost-effectiveness. By working in exchange for accommodation and some meals, you can travel and experience France on a budget. This is especially great for students who don't have a lot of money to spend but still want to have an unforgettable experience abroad.
Another benefit of a work exchange program is the opportunity to make new friends. You'll be working and living with people from all over the world, which is a great way to form long-lasting connections.
Moreover, foreign students in France are also permitted to work at their host institution or university. This can be a great opportunity to gain work experience and build your resume while studying abroad in France.
Finally, a work exchange program in France can give you a new and different perspective on the world. By immersing yourself in a new culture, you'll gain a better understanding of the world around you and learn to appreciate different ways of life.
In conclusion, a work exchange program in France can be an incredibly rewarding experience. From improving your language skills to making new friends and gaining hands-on experience, there are countless benefits to working abroad. Don't miss out on this amazing opportunity to discover France in a unique and affordable way.
3. Types of Volunteer Opportunities in France
France offers a diverse range of volunteer opportunities for those who seek cultural experiences while working towards a noble cause. Whether one wants to work with disadvantaged youth, conservation efforts, or community projects, France has it all.
One of the most popular volunteer opportunities in France is through the European Solidarity Corps initiative. This program offers young people from ages 18 to 30 the opportunity to make a difference in their communities while experiencing a new culture. Volunteers work on various projects, including organizing events, working with social services, and environmental initiatives.
Another great option for volunteering in France is through the Fédération organization. Here, volunteers can work on diverse projects, such as promoting sustainable tourism and sustainable development. The organization offers full funding for the 10 months of volunteering, providing a monthly salary and free accommodation to the volunteers.
For those interested in conservation and environmental efforts in France, the municipality of Rouillon has a volunteer program that focuses on developing environmentally friendly initiatives. Volunteers will lead the way in promoting sustainable living in the community.
Overall, volunteering in France provides a unique opportunity to explore the country while making a positive impact on the world. Plus, volunteers can gain valuable skills and make connections that can last a lifetime.
4. How to Find Work Exchange Opportunities in France
Are you ready to embark on a life-changing experience in France? One way to do so is through work exchange opportunities. Finding these opportunities may seem daunting, but fear not. There are several ways to find work exchange opportunities in France.
Firstly, doing some research online can be helpful. Look for websites that connect volunteers with nonprofits, charities, or other organizations in France. For example, Wwoofing offers the opportunity to work on organic farms in exchange for food and accommodation. Another website, HelpX, offers opportunities in various sectors such as working with animals, hospitality, construction, and more.
Social media can also be a useful tool in finding work exchange opportunities. Many organizations in France have social media accounts where they advertise their volunteer positions. Some popular social media platforms in France include Facebook, Twitter, and LinkedIn.
Another way to find work exchange opportunities is through word of mouth. Reach out to friends, family or acquaintances who might have connections in France. They may know someone who can offer work exchange opportunities. It's always good to have a personal recommendation from someone you trust.
Once you have found potential work exchange opportunities, it's important to do your research and ensure the organization is reputable. Check their website for reviews from previous volunteers or contact them directly to ask for references.
In conclusion, finding work exchange opportunities in France is not as difficult as it may seem. Do your research, utilize social media and reach out to personal connections to find opportunities. With determination and an open mind, you can embark on a journey of cultural exchange and personal growth through work exchange in France.
5. Requirements for Volunteering in France
Are you considering volunteering in France but unsure of the requirements? Look no further! In this section, we will discuss the necessary qualifications to participate in various volunteer programs in France.
Firstly, volunteers must be between the ages of 18 and 30 years old. This age limit is a standard requirement for most volunteer opportunities in France. However, some programs may allow individuals over 30 years old to participate as well.
Language proficiency is another crucial requirement. Volunteers must have a command of the French language, both written and spoken. Although some volunteer programs may not require fluent French speakers, it's always essential to have basic communication skills to fully immerse oneself in the culture and work efficiently.
While some programs may require prior education or work experience, it's not always the case in most French volunteering opportunities. The primary purpose is for volunteers to learn and grow through their experiences while assisting in the projects.
Volunteers must also obtain valid visas to enter France on a voluntary basis. The Visa type and requirements may vary for different programs. However, it's crucial to have a letter of acceptance from the program and to provide the necessary documentation to avoid complications.
Lastly, volunteers must be willing to dedicate their time to make a positive impact on the French community. They must have a positive attitude, an open mindset, and a willingness to learn and participate. These requirements may seem simple, but they are essential for a successful and fulfilling volunteering experience.
In conclusion, volunteering in France offers a chance to explore the country's culture, make a positive impact, and broaden one's horizons. With these requirements in mind, one can participate and contribute to various volunteer opportunities that France has to offer. Stay tuned for our next section, where we discuss accommodation and food options for volunteers in France.
6. Accommodation and Food for Volunteers in France
Exciting news for aspiring volunteers and cultural exchange enthusiasts in France! The latest blog section highlights the vital information about accommodation and food for volunteers in France. As a Worldpacker, you can enjoy a comfortable stay with a host family, in exchange for your volunteering services. The accommodation varies from partner to partner, and it is suggested to check before finalizing the volunteering opportunity.
The accommodation can range from a concrete individual living space of around 18m2 with heating facilities, to volunteering on farms, backpacker hostels, lodges, horse stables, and even sailing boats. Meals are typically included in the volunteering experience, but it is also suggested to arrange food arrangements with the host family.
Volunteers in France have the chance to experience the country's diverse culinary culture by sharing meals with their host families. Moreover, this cultural exchange enables volunteers to learn more about French traditions, customs, and basic French language skills. It is an excellent opportunity to make international friends and gain a hands-on understanding of French culture.
Volunteering is an ideal way to save money while exploring a foreign destination like France, where the cost of living can be relatively high. By exchanging their skills for accommodation and food, volunteers can stay with family-like hosts and save money while traveling throughout the country.
As a volunteer, one can contribute to the betterment of society in France while learning new skills and enjoying the country's scenic beauty. The safety and practicality tips shared in the previous blog sections ensure that volunteers stay informed and have an enjoyable experience while in France. The testimonials from previous volunteers reinforce the benefits and joys of volunteering in France.
In conclusion, the accommodation and food offered to volunteers in France make it an affordable, enriching, and worthwhile experience. Aspiring volunteers can take advantage of this work exchange program by checking our host list and joining the world's leading community for volunteering, working, and cultural exchange.
7. Cultural Exchange and Language Learning
Are you ready for an unforgettable cultural immersion experience in France? In addition to gaining valuable work experience, volunteering in France also means the opportunity to immerse oneself in the French language and culture.
From learning French phrases with your welcoming host family to discovering the rich history and traditions of French villages, towns, and cities, cultural exchange will be your daily dose of adventure. Whether it is exploring the local markets or trying regional specialties, you will truly feel like a part of the community during your stay.
Language learning is also a significant part of the cultural exchange experience. By fully immersing yourself in the French language, you will improve your fluency and gain confidence in conversation. The best way to learn a language is to practice it in real-life situations, which is exactly what a cultural exchange program in France offers.
Not only will you improve your language skills, but you will also come to understand and appreciate the nuances of French culture. You will learn about the customs, etiquette, and values of the French people, making your experience more meaningful and enriching.
In summary, cultural exchange and language learning are integral components of work exchange and volunteering in France. With the opportunity to fully immerse yourself in a new way of life and learn a new language, volunteering in France offers a unique and rewarding experience that will leave a lasting impression.
8. Safety and Practical Tips for Work Exchange in France
Exciting news for those considering work exchange or volunteering opportunities in France! The blog section on Safety and Practical Tips for Work Exchange in France provides useful information to ensure a comfortable and safe experience.
The section highlights the power structure and hierarchy norms in France that can seem alien to Americans. It also suggests reserving timeslots online for traveling in the summer to avoid bouchons (traffic jams) and buying train tickets in advance to ensure an efficient journey.
Furthermore, the section emphasizes the importance of checking your insurance policy before leaving and ensuring coverage abroad. For those who do not have coverage, contacting an international insurance company is recommended.
When it comes to securing opportunities, the section on How to Find Work Exchange Opportunities in France is worth checking out. It suggests networking online and joining social media groups to connect with potential hosts.
Additionally, the section on Requirements for Volunteering in France provides valuable insight into the necessary paperwork and documents needed to travel and work in the country legally.
The blog section also touches on accommodations and food for volunteers in France, highlighting the benefits of cultural exchange and language learning that come with participation in work exchange opportunities.
Lastly, the section concludes with a selection of testimonials from volunteers in France, showcasing the positive experiences and personal growth that come with such opportunities.
Overall, the Safety and Practical Tips for Work Exchange in France blog section serves as a great resource for those considering work exchange or volunteering opportunities in the country. With these tips in mind, potential volunteers are sure to have a comfortable and rewarding experience in France.
9. Testimonials from Volunteers in France
As previously mentioned, work exchange in France offers a plethora of benefits, including cultural exchange, language learning, and meaningful work experience. But don't just take our word for it! Here are some testimonials from real volunteers who have participated in work exchange programs in France:
Cindra Vargas, a volunteer in 2012, raves about the unique experience she had with Paul and the locals. Her connections with French individuals made her time volunteering even more rewarding. Amélie, who was unemployed before joining the sailing boat CAMELEON, found a new door opening for her with Train & Travel after volunteering. She expresses how the "African experience" improved her language skills and ultimately gave her the opportunity to travel to beautiful places, such as Paris.
Mayu Suzuki, Yujung Chuong, and Georges Luu all agreed that their time volunteering with VIN was a fantastic experience. They all came from different countries, cultures, and backgrounds but found common ground in their love for nature and the opportunity to meet new people.
Similarly, the ST VINCENT cemetery work camp provided international experience, as each member was from a different country. The interpersonal relationships gained from working alongside other volunteers, along with the gratification from helping patients, left a lasting impression on the volunteer.
These are just a few of the many positive testimonials from volunteers in France. The cultural exchange and opportunity to learn and grow while giving back to the community make the work exchange in France an unforgettable experience. So, if you're considering volunteering abroad, don't hesitate to explore the opportunities in France!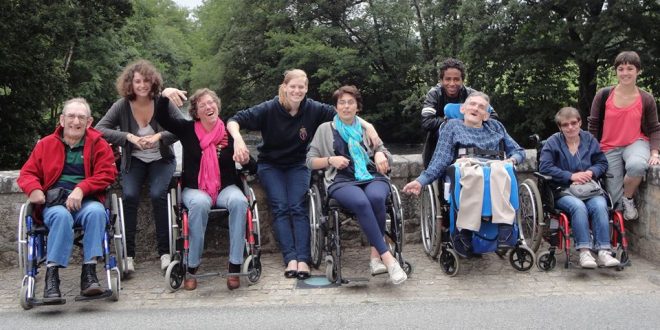 10. Conclusion: Volunteering as a Pathway to Discovering France.
The conclusion of the Work Exchange in France blog highlights the significant benefits of volunteering in France. Volunteering provides an excellent opportunity to explore and discover the beauty of this culturally rich country. Visitors interested in volunteering in education, community development, and refugee support can find 80 volunteering and work exchange opportunities available in 2023.
Volunteering in France is a unique and exciting way to experience French culture while doing something meaningful. It is an affordable way to experience the beautiful city of Paris, improve your linguistic skills, and enjoy French cuisine. The French countryside offers opportunities for dog lovers to learn and speak French while exploring the culture.
Volunteering in France requires special types of visas based on the length of your stay. The blog provides all the necessary information to obtain the appropriate visa for your stay. Accommodation and food are usually provided to volunteers in exchange for their services.
Volunteering is a great way to broaden cultural horizons and immerse oneself in the real France outside of the tourist traps. Volunteering allows visitors to make new friendships, learn a new language, and experience new ways of living.
Safety is a top priority for volunteers in France, and the blog offers practical tips on how to stay safe while volunteering. Visitors can read testimonials from previous volunteers to get a better understanding of their experiences.
In conclusion, volunteering in France is an exciting and rewarding way to discover the country. It is an opportunity to make new friends, experience French culture, and improve language skills while helping others. The Work Exchange in France blog provides information on how to find volunteering opportunities, what is required to volunteer, and how to stay safe while volunteering. Discover France in a unique and fulfilling way through volunteering.