One of the common things everyone relishes about France is the food. French pastries are uniquely delightful and you probably already know of the remarkable baguette and the famous croissant. But hold on, France is recognized for uncountable and even more delicious types of bread such as brioches, sweetbreads, salted pretzels, and much much more.
How Many Types Of French Bread Are There
How Many Types Of French Bread Are There !! This question can't even be answered in a theoretical way. As each region, each house, and even each family has its own recipe of their favorite French bread with its own twist and additions.
I know it might seem overwhelming to recognize all types of french bread that are there, but stick with me and I will guide you through 10 of the basic, most famous delicious types of French bread you need to know about. Whether you choose to enjoy them during your coming vacation or just want to try new recipes.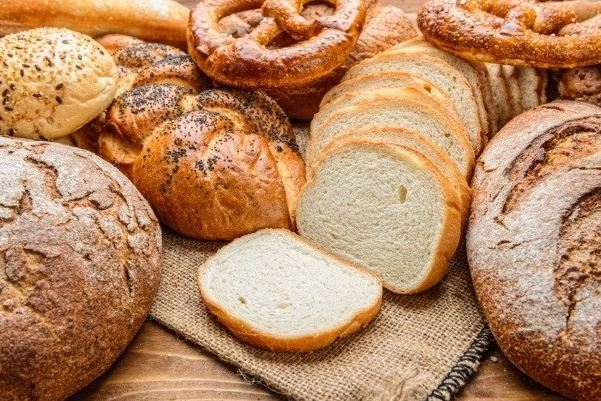 During What Meals Is Bread Usually Eaten In France
During What Meals Is Bread Usually Eaten In France ? Actually bread is a staple food to be served in all Meals. They literally eat it at every meal – breakfast, lunch, afternoon tea (le goûter), apéritifs, dinner – and it's no shock because French bread really is THAT good.
The most typical and most common kind of bread to be served with most meals is undoubtedly the baguette or le pain.
10 Traditional Types Of French Bread
Bread is very much respected in France and each type of bread is distinguished for its particular texture and flavor. Different types of bread go with different recipes and components. We traveled all around France and spoke to many locals to learn more about what makes French bread so fantastic
Baguette? Sure, but there are so much more choices at the French bakery! But what are the names of all the delicious breads in France, what are they made of and how do I order what I want? Instructions for a visit to the boulangerie.
Others Are Now Reading: What Do The French People Really Eat For Breakfast Lunch And Dinner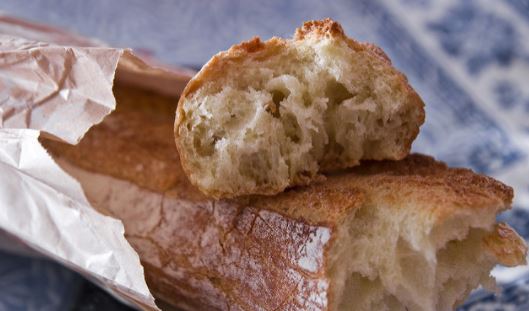 Of course, a French person buys ' une baguette '. This is the lightest and most popular type of bread – and also the cheapest (less than € 1). According to French law, a baguette usually weighs 250 grams and is around 65 cm long on average. But to be honest: the normal baguette is not necessarily the most delicious … la tradition tastes better.
Only baguettes that are baked on-site and that do not contain any artificial additives are allowed to carry the name baguette de tradition in France. These baguettes "according to the old recipe" ( à l'ancienne ) are often kneaded longer and can be let to rest much longer, but they also cost a bit more (1.10-1.20 €). But you can tell from afar that they have more flavor and are crispier than normal baguettes, which are usually right next to them.
Some French prefer un pain, which is basically made from the same white flour and is as long as a baguette, but about twice as wide and thick (400 grams). So you get relatively more soft bread (mie) and less crust. In some regions, the bread is also called pain Parisien.
A particularly narrow baguette that is just as long, but only weighs half as much (approx. 120 grams) as a normal baguette. So a lot of crust, little soft bread.
Usually, it is served 'nature', without anything on top, but you can also get it with pavot (poppy seeds) or sésame (sesame).
One more thing should look through: In some regions, they call it a ficelle (which means "string") also a flûte (flute), while in other areas a flûte is used as a word for a perfectly normal baguette.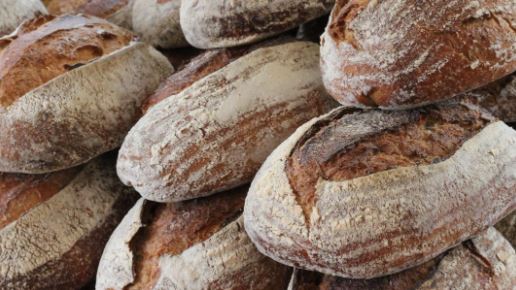 The rye flour bread (photo above), which is traditionally served with oysters. It is usually the darkest bread you can get from French bakers (but much lighter than German rye bread). That is why it is sometimes called pain noir or pain au Seigle. For the latter, a little rye flour is added to the wheat flour, but in much smaller quantities than for the pain de Seigle (at least 70% rye).
Pain de Campagne, farmer's bread from France
The classic farmer's bread in France also called pain paysan. Large, hearty bread with a thick crust so that they stay fresh for a long time. The basis is wheat flour with a little rye or wholemeal flour and usually a little sourdough. The smaller loaves of bread are sold in pieces (as boule or pavé ), while the larger versions are divided – this is called à la coupe. That is why the pain de Campagne is also payé au poids, i.e. sold and paid according to weight.
Sourdough bread is also paid for by weight. It can be found in all regions of France, but the best known is at the Poilâne bakery in Paris. There are large, round, and flour-dusted loaves (almost 2 kg!): Les miches. Usually, you take half or a quarter of it. Tranche? Then the baker asks you, a slice? Then you get the long, narrow tartines (for sandwiches).
Pain complet or pain intégral
Whole grain bread made from various types of flour or coarsely ground grains. Not difficult to find at the moment, even in the country the small bakeries sell wholemeal bread, but then you have to be early. Another "healthy" French bread is pain au son, brown wheat bread with a lot of bran.
Multigrain bread to which a mixture of ground grains and seeds is added. Interestingly, the darker varieties (with rye) in particular are attributed to Northern Europeans and have names such as Le Viking or Le Nordique.
These are the sweet rolls (often nicely braided) made from white flour, which also contain sugar, eggs, and sometimes a little milk. Types of bread that taste like brioche are called pain viennois or pain au lait. The first is often in the form of a baguette.
Types Of French Bread Vocabulary
Here are some useful words and Types Of French Bread Vocabulary for visiting the bakery
Tranché s'il vous plaît : cut, please
Bien cuit : dark crust (for a baguette)
Pas trop cuit : not baked too dark
Une demi baguette: half a baguette (always works!)
Avec ceci? (the baker asks you): Anything else?
Avez vous du pain sans gluten? Do you have gluten-free bread? (glutèn, in French the second syllable is stressed).
During What Meals Is French Bread Eaten
French Worship their bread. They almost eat it at each and every meal – breakfast, lunch, afternoon tea (le goûter), apéritifs, dinner – and it's no shock as they have some of the most delicious types of bread in the world.
The average Frenchman in the 70s still had a baguette bar a day. At the beginning of the 20th century, he consumed almost a whole kilo of bread every day. However, consumption fell sharply, especially among children, who ate almost a third less bread than seven years ago. "Eating habits are changing," says Vallois. "People often work too long to go to the bakery afterward. Young people even skip breakfast.
To stop this creepy loss of significance of a primitive French foodstuff, yes national symbol, the "Observatoire du pain", translatable as "bread observatory", which has been engaged in lobbying for the French millers and bakers since 2006, hanging posters with a giant baguette under the caption "Look, did you get the bread?"
Which should remind people to bring fresh bread to love at home. Almost 98 percent of French people eat bread daily, 41 percent at least three times a day, 23 percent twice. And yet Bernard Vallois, co-president of the "Bread Observatory", is concerned about changing lifestyles and the competition for pizza and pasta, donuts, burgers, and sushi.