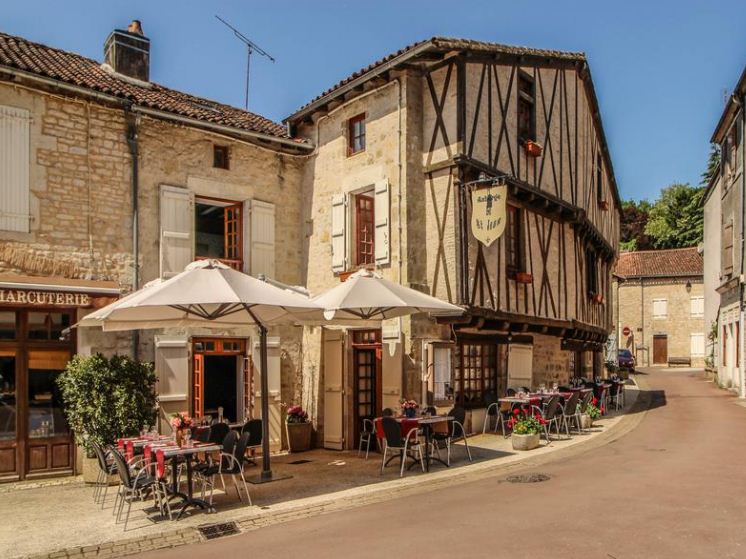 Nanteuil en Vallee Geography  and Transport
Nanteuil en Vallee is a small town (commune area of 68.85km2) situated in the north of the Charente department, 11km east of Ruffec (altitude 82m to 218m).  The town is on the D740 that links it with both Champagne Mouton (East) and Ruffec (West), the latter of which provides access to the RN10, providing a link with both Angouleme and Poitiers.  There is no rail link here, but the connection at Ruffec provides access to both the TER regional railway, and the TGV (with access to Paris in around 2h30mins).  The nearest airport is at Angouleme (49km).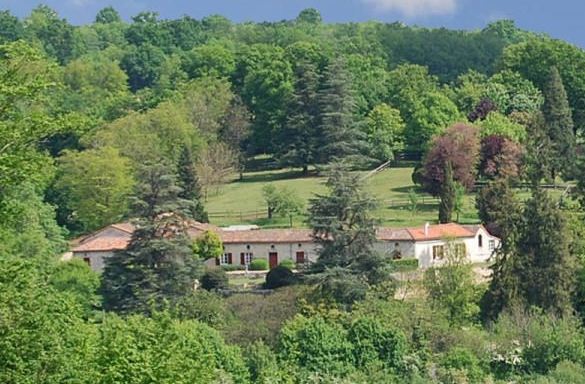 Weather in Nanteuil en Vallee France
The weather averages show that Nanteuil en Vallee receives summer temperatures average 24C to 27C (13C to 15C night), and winter temperatures are between 9C to 11C (3C to 4C night).  Driest months are March, July, and August (32mm), while the wettest months are October and November (57 to 59mm).  Spring and autumn temperatures here can be warm (19C to 23C).  Nanteuil en Valle is part of a zone which receives between 1750 and 2000 hours of sunshine per year.
Tourism In Nanteuil en Vallee – France
Nanteuil en Vallee is famous for its Abbey (Notre Dame de Nanteuil) which was founded in around 780AD.  Other registered historic sites include the Parish Church of Saint Jean Baptiste, and the nearby manor house of d'Aizecq.  The town has a beautiful garden called l'Arboretum, on the bank of the River Argent-Or, complete with water features.  There are other activities along at Ruffec such as angling, kayaking and picturesque walks and cycling.  The pretty village of Verteuil-sur-Charente is nearby, and a little further is the leisure lake and beach at Villefagnan.
Nanteuil en Vallee – France Economy
Nanteuil en Vallee is part of the Haute Charente economic zone, which has an unemployment rate of 7%, compared against the regional rate of 8.6% and the national rate of 9.1% (INSEE 2006).
Facilities In Nanteuil en Vallee – France
Nanteuil en Vallee has some amenities, however for other facilities including supermarkets and a swimming pool you will need to travel to Ruffec.
Education In Nanteuil en Vallee – France
There is a primary school here, and further away at Champagne Mouton are state school options at nursery, primary and secondary school levels.  The nearest college (Lycee) is at Ruffec (11km).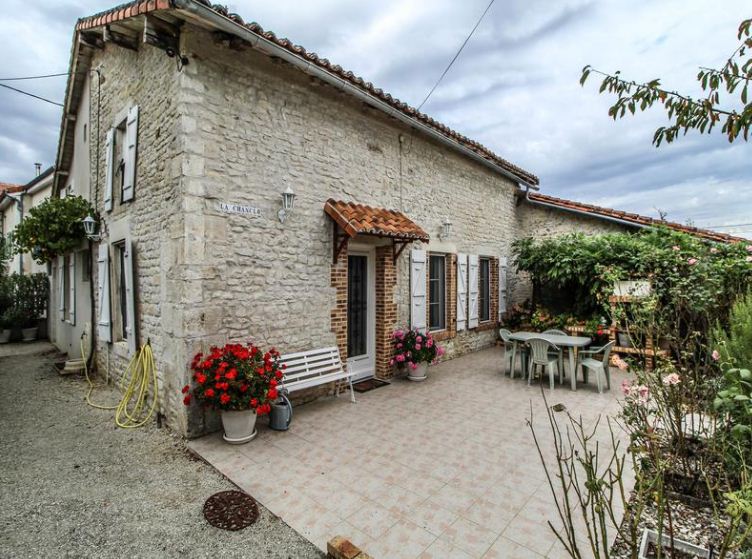 Nanteuil en Vallee – France Key Stats
There are more females than males in Ruffec (50.3% vs 49.7%) and the percentage of people below the age of 19 is below the national average (20% vs 24.6%).  There are more retired people resident here than the national average (31.9% vs 21.3%), and this is reflected in the age profile of the population, with 38.4% being aged 60 or over (against a national average of 21.3%).  66.6% of properties here are classed as main homes, with a huge 22.4% of homes classed as secondary residences.
Key Facilities and Services In Nanteuil en Vallee – France
| | | |
| --- | --- | --- |
| General Store | Post Office | Mobile Hairdresser |
| Baker | Doctor | Restaurant/Bar |
| Butcher | Bank | Pharmacy |
| | | |
| | | |
| | | |
| | | |
Know Nanteuil en Vallee better than we do?  Leave a comment below.