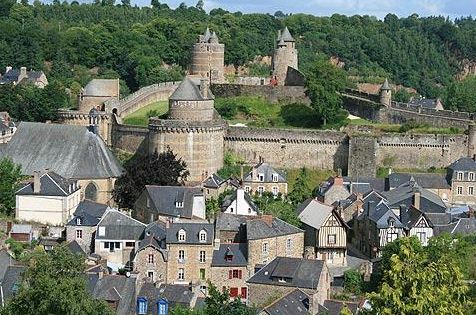 Melle, Deux Sevres France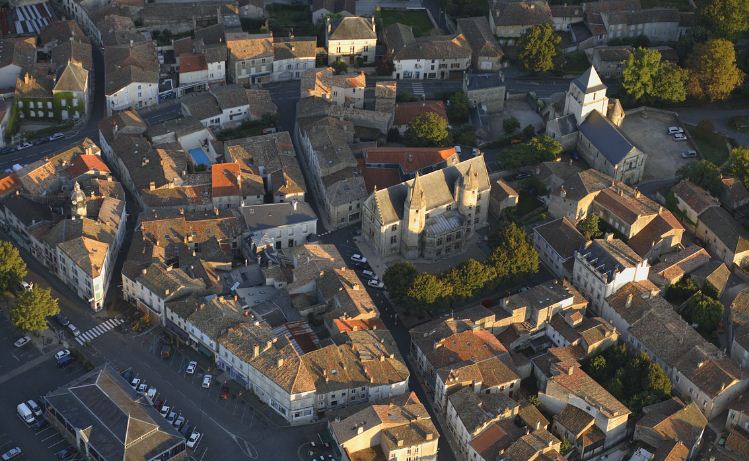 Melle, Deux Sevres France Geography and Transport Links
Melle is a small town (commune area 9.76km2) southeast of Niort in the Deux Sevres department of Poitou Charentes.  It is by-passed by the D948 which links to Niort and Civray (and the RN10).  The A10 Motorway can be reached towards Niort, and carries traffic between Saintes (97km) and Poitiers (59km).  The nearest commercial airport is Poitiers Biard (58km) for seasonal services to the UK, and Angouleme-Cognac airport presents another option at 61km away.  The La Beronne River passes the town to the west.
Melle, Deux Sevres France Climate
The weather here is driven by the Atlantic Ocean and is therefore temperate year-round.  Average summer temperatures are 24C to 27C (13C to 15C low), and in winter this drops to 9C to 10C (3C to 4C low).  Wettest months are Oct, Nov, and Dec (94mm), whilst June is the driest month with 39mm.  Melle is within an area that receives over 2000 hours of sunshine per year.
Tourism In Melle, Deux Sevres France
Melle is a medieval town with a number of important and ancient buildings and is home to the oldest silver mine in Europe.  Les Mines d'Argent de Rois Francs was for a time used as the French Mint and was active between 602 and 995AD.  This is the biggest tourist draw in the town and offers a museum and guided tours.  The town has a notable architecture in its three Romanesque style churches, Saint Pierre, Saint Savinien, and St Hilaire.  Saint Hilaire is a UNESCO World Heritage Site, as part of the Routes to Santiago de Compostella.
The Arboretum is a 6km walk (Chemin de la Decouverte) lined with around 1000 species of trees, and 100 species of roses and the Carolingian Garden next to the silver mine is a botanical garden with over 100 forgotten plants.  In a joint project with Celles Sur Belle, the town converted an old railway into a pathway between the two towns.  The Chemin Blanc is a 9km picturesque trail for walking or cycling.  Every year the town hosts Le Concours-Exposition d'Avril, an art competition held during the month of April, with art and craft sales.  In July, there is a Jazz Festival offering free concerts and events.
Facilities In Melle, Deux Sevres France
The town has plenty of commerce on offer, from boutiques and shops to larger supermarkets and other enterprises.  There are a Cinema and Media Center, indoor and outdoor swimming facilities, a tennis center and a variety of sports halls that cater to the numerous clubs and associations around the town.  Melle offers municipal camping and caters for motor homes.  There is also a music school sited in the town.
Melle, Deux Sevres France Economy
Melle is part of the Sud Deux Sevres economic zone, which has an unemployment rate of 7.1%, compared against the regional rate of 8.6% and the national rate of 9.1% (INSEE 2006).
Education In Melle, Deux Sevres France
There are 2 state nurseries (plus 1 private), 2 state primary schools (plus 1 private) and 1 secondary school (plus 1 private).  There is a college (lycee), and 2 agricultural colleges.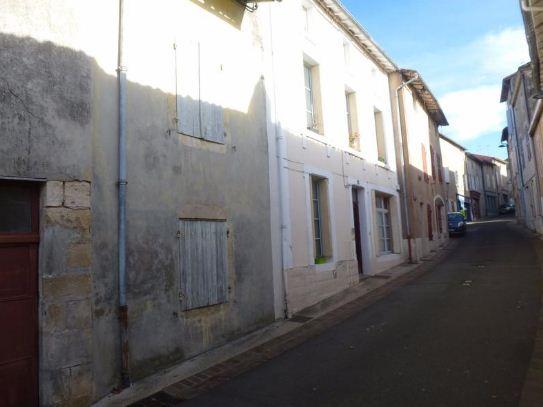 Melle, Deux Sevres France Key Stats
Most of the properties in Melle are main residences 90.9%, and 4.1% of properties are classed as second homes.  There are more people aged 60 or over than the national average (29.9% vs 21.3%), and the number of retired people is also higher (25.4% vs 18.2%).  21.6% of the local population is under 19.  There are fewer females than males resident here (47.4% vs 52.6%).
Key Facilities and Services In Melle, Deux Sevres France
| | | |
| --- | --- | --- |
| Supermarkets | Hairdressers | Post Office |
| Bakers | Banks | Swimming Pool |
| Cafe | Pharmacies | Dentists |
| Restaurants | Library | Doctors |
| Cinema | Butcher | DIY Store |