Ruffec in France Charente, Weather, And All Tourist Information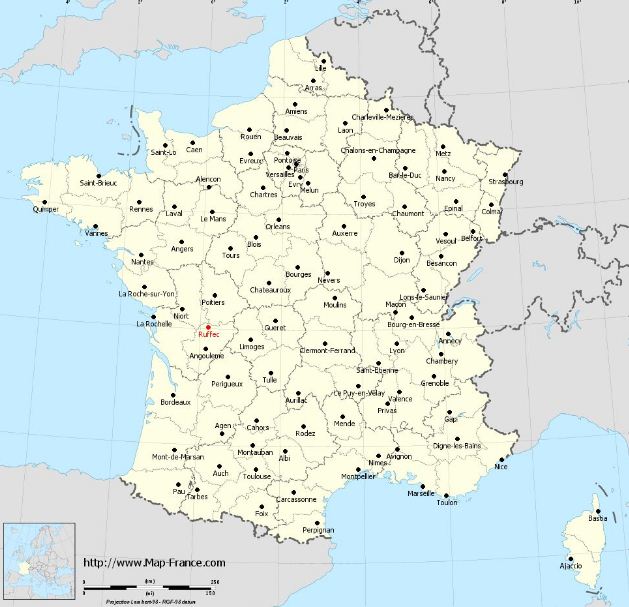 Ruffec in France Charente Geography and Transport
A town covering 13.37km2, situated in the North of the Charente Department, Ruffec is the Capital of the North Charente territory.  It is bypassed by the major RN10 Motorway carrying traffic between the Regional Capital Poitiers and Angouleme and is also served by the high-speed train [TGV] on the route between Lille/Brussels and Bordeaux.  It is possible to reach Paris from here in 2h20m using the TGV.  The Charente River passes Ruffec to the East, and the town sits at an altitude of 120m.
Ruffec in France Charente Weather
The weather here is Maritime, with typically cool Winters and warm (sometimes hot Summers).  Ruffec receives around 1900 hours of sunshine per year.  The warmest months are June, July, and August (24C to 27C), but May, September and October temperatures also range between 18C and 23C.  Nighttime temperatures in Summer range from 13C to 15C.  Winter temperatures are typically 9C to 10C (day) and 3C to 4C (night).  Wettest months are Oct, Nov, and Dec (over 94mm), whilst the driest are Mar, Jun, and Aug (between 39.5mm and 52.7mm).
Tourism In Ruffec in France Charente
Activities around Ruffec focus on the outdoors, and the close proximity of the Charente River brings the opportunity for angling, kayaking and picturesque walks and cycling.  The pretty village of Verteuil-sur-Charente is nearby, and a little further is the leisure lake and beach at Villefagnan.
Ruffec in France Charente Economy
Ruffec is a historic market town and the economy is centered around agriculture, in particular, corn, grain, and timber production.  There are over 100 shops in Ruffec, and the town is the seventh most popular place for shopping in the Region (according to INSEE).  There are three industrial estates around Ruffec, and the Municipal Council offers businesses to support and incentives to be located in the town.  Two shopping malls are in development.


Education In Ruffec in France Charente
Ruffec has 1 State Nursery, 1 State Primary School, 1 State High School (College) and 1 State College (Lycee).  In addition, there is 1 private Nursery/Primary School, 1 private High School, and 1 private College.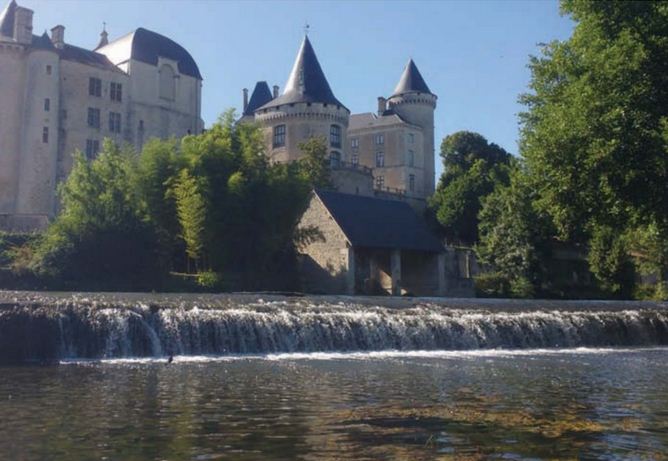 Ruffec in France Charente Key stats
There are more females than males in Ruffec (54.3% vs 45.7%) and this is a bigger difference than for France overall (51.4% vs 48.6%).  The percentage of people below the age of 19 is lower than the national average (19.3% vs 24.6%).  There are more retired people resident here than the national average (28.8% vs 21.3%), and this is reflected in the age profile of the population, with 34.7% being aged 60 or over (against a national average of 21.3%).  85.8% of properties here are classed as main homes, with 5% of homes are classed as secondary residences.  This supports the fact that the town is popular with British buyers and Parisiens looking for a second home.
Key Facilities and Services In Ruffec in France Charente
| | | |
| --- | --- | --- |
| Supermarket | Post Office | Cinema |
| Baker | Hairdresser | Swimming Pool |
| Cafe | Bank | Gym |
| Bar/Tabac | Garage | Sports Centre |
| Restaurant | Hardware Store | Library |
| Pharmacy | Dentist | Tennis |
| Butcher | Doctor | |
Know Ruffec better than we do?  Leave a comment below.