Are you considering a move from Ireland to France? Embarking on such an adventure can be both exciting and nerve-wracking, but the rewards are potentially life-changing. With its stunningly diverse scenery, rich cultural history, delicious cuisine, and widely spoken language, France has long been a desirable destination for expats. Whether you're moving to further your career or seeking a change of pace in your personal life, there are several factors to consider before making the move across the Irish Sea. In this blog post, we'll explore some tips and tricks for making the big move from Ireland to France a seamless transition.
1. Introduction: Moving to France from Ireland
Moving to France from Ireland can be an exciting and daunting experience. As an EU national, Irish citizens enjoy certain rights when relocating to France permanently, but it is important to do your research and take certain steps to ensure a smooth transition. Introducing yourself to the local community and translating your CV for job applications are just a few important tasks to consider. Understanding the types of visas needed for permanent relocation to France, arranging accommodation, and preparing important documents are crucial steps to take before making the move. Also, take the time to research various regions and lifestyles options in France to determine the life you want for yourself. With proper planning and preparation, relocating to France from Ireland can be a rewarding adventure.
2. Rights of Irish Citizens as EU Nationals in France
As an EU national, Irish citizens have certain rights when moving to France. These include the right to work, study, live, and access healthcare. It's important to note that these rights are subject to certain conditions, such as registering with the French authorities and obtaining residency permits if staying for more than 90 days.
Furthermore, Irish nationals can vote in both local and European elections in France, which is a great way to get involved in the local community and have a say in important issues. Additionally, Irish citizens can access social security benefits in France, as long as they have been paying into the system.
It's important to keep in mind that Brexit may impact some of these rights, so it's essential to keep up-to-date with any changes to immigration and residency requirements.
Overall, Irish nationals moving to France have a range of rights that enable them to integrate into French life and access important services. By understanding these rights and following the necessary procedures, Irish citizens can enjoy a smooth transition into their new French home.
3. Need to Introduce Yourself in the Local Community
Moving to France from Ireland can be exciting, but it can also be a daunting task. One important aspect to consider when relocating to a new country is how to introduce yourself in the local community. This is crucial in making friends, building a network, and feeling more at home.
Start by being open to meeting new people and trying new things. Attend local events, such as festivals or markets, and strike up conversations with people. Make the effort to learn a little bit of French, even if it's just the basics. Smile, introduce yourself, and show an interest in learning about the local culture.
Another great way to integrate into the community is by joining clubs or groups that align with your interests. This could be anything from a sports club to a book club. Look for groups online, or ask around in local shops or cafes. This is not only a great way to make friends, but it can also be a useful resource for information about the area.
Volunteering is also a fantastic way to meet new people and give back to the community. Consider offering your time to a local organisation, charity, or event. This will not only help you integrate into the community, but it will also give you a sense of purpose and fulfillment.
In summary, introducing yourself to the local community is essential to making a successful transition to life in France. Be open-minded, friendly, and proactive in your approach. Join clubs and groups, volunteer, and don't be afraid to step outside of your comfort zone. With a little effort, you can build a strong network of friends and feel at home in no time.
4. Importance of Research for a Smooth Transition
When moving to France from Ireland, it is important to conduct thorough research to ensure a smooth transition. This will involve determining the specific requirements and regulations for moving to France, such as obtaining the necessary visas and permits. Irish citizens have the advantage of being EU nationals, which means that they have the right to live and work in any EU country, including France. However, it is important to understand the local community and culture and to introduce oneself to the neighbors and authorities in order to create a sense of belonging. Researching the regions and lifestyle options available in France is also crucial to make informed decisions on where to live and what kind of life one wants. Moreover, translating your CV into French is highly recommended to increase your employability chances. A smooth transition to France requires extensive research and preparation, so ensure you plan accordingly.
5. Translation of CV for Job Applications in France
When moving to France from Ireland, one of the key concerns for job seekers is the need to translate their CVs for French employers. This is an essential step, as speaking French is often a prerequisite for getting a job in the country. In addition to language proficiency, employers will also look for specific skills and qualifications, so it's important to tailor your CV to the job description.
To translate your CV for job applications in France, it's advisable to engage the services of a professional translator or a bilingual friend who can help you with the task. This will ensure that your CV is accurately translated and reflects the specific requirements of the French job market.
When formatting your CV for French job applications, keep in mind that French employers may have different expectations than those in Ireland. In general, French CVs tend to be longer and more detailed, with a greater emphasis on formal education and work experience.
While translating your CV is an important first step, it's also essential to network and establish contacts in your chosen field in France. Consider joining industry-specific organizations and attending networking events to meet potential employers and colleagues.
By taking the time to translate your CV and network in your chosen field, you will increase your chances of finding a job and making a successful transition to life in France. With the right preparation and research, moving to France from Ireland can be a rewarding and fulfilling experience.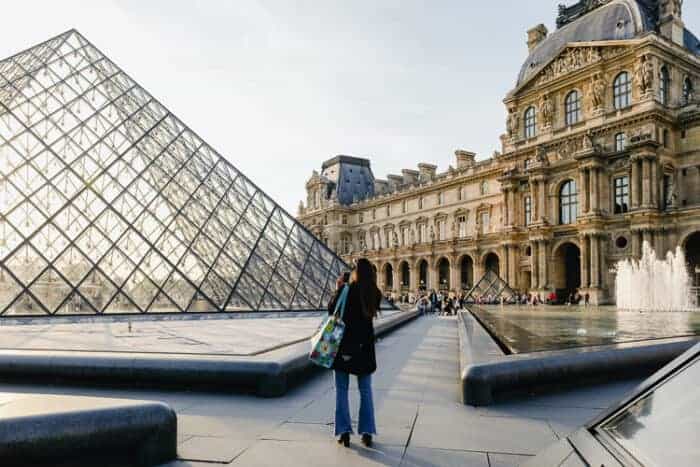 6. Types of Visas Needed for Permanent Relocation to France
When moving to France from Ireland, one must obtain the appropriate visa for a long-term stay. There are several types of visas available for permanent relocation to France, including the Long Stay Visa, the Talent Passport Visa, and the Family Visa. The Long Stay Visa is for individuals looking to stay in France for more than 90 days and can also serve as a residence permit for up to one year. The Talent Passport Visa is for highly qualified professionals or investors seeking employment or business opportunities in France. The Family Visa is for individuals joining their family members who are already living in France. It is important to research what type of visa is most suitable for your specific relocation needs.
For the Long Stay Visa, documents such as a summary sheet and two colored passport-size photographs will be required. The Talent Passport Visa requires proof of qualifications, work experience, and a job offer or business plan. The Family Visa requires proof of family relationship, such as a marriage certificate or birth certificate.
It is recommended to apply for the appropriate visa at least two months before the planned departure to avoid any delays or complications. Once the visa is approved, it will be necessary to obtain a residence permit within the first two months of arrival in France.
It is important to note that the visa process can be complex and time-consuming. Research and preparation are key for a smooth and successful transition when relocating to France.
7. Preliminary Steps for Moving to France
Moving to France from Ireland is an exciting prospect, but it requires careful planning and preparation. Before taking the big leap, it's important to take preliminary steps to ensure a smooth transition. This blog section highlights some of the preliminary steps that need to be taken before moving to France.
Firstly, Irish citizens need to obtain a valid passport and National Identity Card. These documents can be obtained from the Irish Embassy. The next step is to register with the Irish consulate in France, which ensures that Irish citizens have access to consular services and assistance in France.
Secondly, it's important to familiarize oneself with the French language and culture. Finding a language school, hiring a tutor or attending language classes can help ease the transition. Additionally, getting acquainted with the local culture by reading about French customs, traditions, and etiquettes is also beneficial.
Thirdly, it's essential to make financial arrangements in advance. This includes setting up a French bank account, organizing health and personal insurance, and getting documentation related to income tax and social security contributions.
Fourthly, it's important to explore job opportunities and understand the employment market in France. Translating one's CV and cover letter into French may require assistance from a professional translation service. Irish citizens may also benefit from professional advice on finding work in France.
Finally, research on visa requirements and permanent residency regulations for the individual's specific case need to be conducted. This includes deciding on the type of visa one requires for permanent relocation to France.
Overall, taking these preliminary steps will greatly ease the transition to a new life in France. By preparing in advance, Irish citizens can look forward to a smooth and exciting relocation experience. The next section of the blog will elaborate on arranging accommodation in France.
8. Arranging Accommodation in France
Moving to a new country can be exciting yet daunting at the same time, and finding a place to call home is often the first challenge for anyone relocating. In France, there are various options available for accommodation ranging from short-term rentals to long-term lease agreements. It's important to do your research beforehand and decide which type of accommodation would best suit your needs.
Firstly, consider the location. It's advisable to research the areas you would like to live in, taking into account the proximity to public transportation, schools, shopping centers, and other amenities. The most popular cities for ex-pats in France are Paris, Lyon, Marseille, and Toulouse.
Secondly, consider your budget. Accommodation prices in France can vary greatly, depending on the location and the type of accommodation. Short-term rentals, such as serviced apartments, can be quite expensive. However, long-term rentals will often require a deposit and two months' rent in advance.
Thirdly, consider using reputable real estate agents. It may be helpful to enlist the services of a real estate agent who can assist with the search for suitable accommodation. They can provide valuable advice on neighborhoods, rental agreements, and local customs.
Fourthly, consider the type of accommodation. In France, there are many different types of accommodation available, including apartments, houses, and studios. Apartments are the most popular type of accommodation and are usually available furnished or unfurnished. Houses are typically more expensive and may be less readily available in urban areas.
Remember that finding accommodation in France as an expat can take time, so it's essential to be patient and open-minded. By following these tips, you will be well on your way to finding the perfect place to call home in France.
9. Preparing Important Documents for Relocation
One important aspect of moving to France from Ireland is to ensure that all necessary documents are prepared for relocation. This includes important personal documents such as passports, birth certificates, marriage certificates, and medical records. These documents should be translated into French by a certified translator. It is also important to obtain travel insurance and to bring along important documents related to finances such as bank statements, tax returns, and employment contracts.
For those who are planning to work in France, it is essential to have a valid work visa. Depending on the type of work being pursued, different visa requirements may apply. It is recommended to consult a professional immigration lawyer to ensure that all necessary documentation is obtained.
In addition to personal and work-related documents, it is important to prepare documents related to housing in France. This includes a lease agreement or proof of ownership for the new property, as well as utility bills and other important documents related to the property.
Overall, preparing important documents for relocation to France may seem overwhelming, but with careful planning and professional guidance, it can be a smooth and stress-free process. By ensuring that all necessary documents are prepared ahead of time, individuals can focus on enjoying their new life in France without the stress of legal or documentation issues.
10. Deciding on the Life You Want in France: Researching Regions and Lifestyle Options
France is a diverse country with various regions, each offering a unique lifestyle and culture. Before deciding on a specific location to settle, it is essential to conduct thorough research to find the perfect match for your preferences and needs.
Start by researching the regions' differences in terms of climate, landscape, cost of living, job opportunities, and community activities. Consider factors such as proximity to the sea or mountains, transportation options, availability of healthcare, and access to education.
Another critical aspect to consider is the lifestyle options available in each region. Are you looking for a bustling city with plenty of nightlife and entertainment, or do you prefer the peaceful and serene countryside? Do you enjoy outdoor activities like hiking, biking, or skiing, or are you more interested in cultural events and local traditions?
Don't hesitate to reach out to locals or ex-pats living in the region for advice or recommendations. Online forums, ex-pat groups, and social media platforms can be helpful resources for gathering information and insight into the different lifestyles available in France.
Once you have narrowed down your options, take the time to visit each region and spend a few days there to get a feel for the area. Visit local markets, cafes, and shops to meet locals and experience the community's vibe. Immerse yourself in the region's culture to help you make an informed decision about where to settle in France.
In summary, deciding on the life you want in France starts with thorough research and exploration of the various regions and lifestyle options. Don't be afraid to ask questions and seek advice, and take the time to visit each area before making your final decision. With proper research and planning, you can find the perfect location to call home in France.