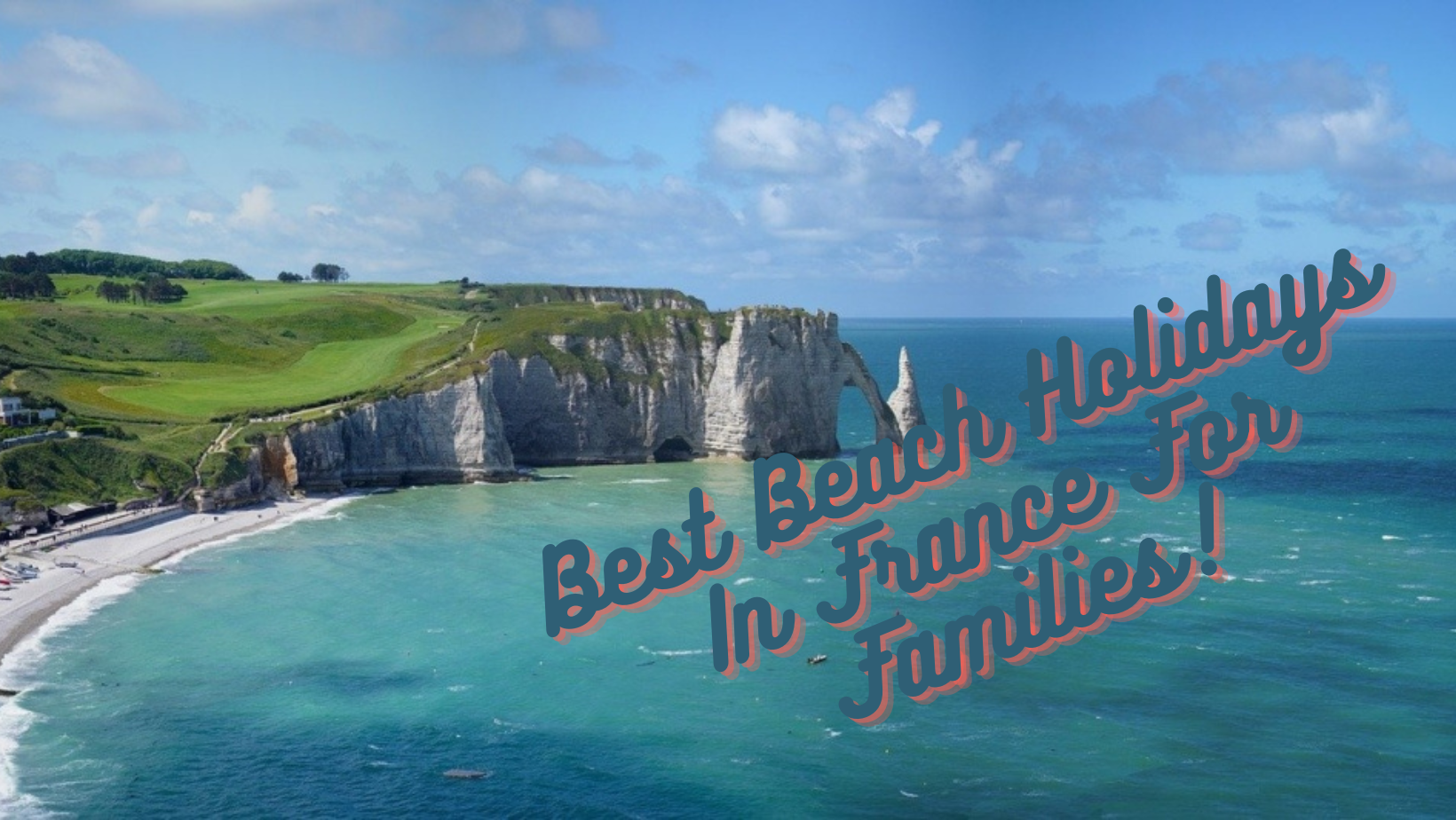 France is a country that has charm, beauty, and adventures to offer for every tourist. When it comes to beach holidays in France, the country boasts some of the most magnificent stretches of coastline in all of Europe. Whether you're looking for fun family activities or simply want to relax on pristine beaches, France has plenty to offer. In this article, we'll explore some of the best beach holidays in France for families. So take a deep breath, grab your sunscreen and let's get started!
France is home to some of the most breathtaking beaches in Europe, making it the perfect destination for families seeking a memorable beach holiday. With a diverse range of beaches catering to all preferences, from serene coves to bustling seaside resorts, France offers something for everyone. Here are some of the best beach holidays in France for families.
1. La Baule, Brittany
La Baule is a charming seaside resort located on the coast of Brittany. Known for its long sandy beach, which stretches across 9 kilometers, it is truly a paradise for families seeking a relaxing beach holiday. The beach has a variety of activities for visitors, such as sailing, windsurfing, swimming, and beach volleyball. The town itself is full of restaurants, ice cream parlors, and cafes, making it an ideal destination for families.
2. Biarritz, Aquitaine
Biarritz is a quintessential French beach town and has been a popular destination for decades. Located in the Basque Country in Aquitaine, Biarritz boasts a stunning coastline with golden sand beaches, clear blue waters, and impressive surf. Families can indulge in activities such as surfing, swimming, fishing, and kayaking. The town itself is full of shops, restaurants, and cafes, and the local Basque culture is a unique experience for visitors.
3. Saint Tropez, Cote d'Azur
If you're after a stylish and glamorous beach holiday, Saint Tropez in the Cote d'Azur is the destination for you. With a fabulous harbor lined with luxury yachts and a plethora of designer boutiques and restaurants, Saint Tropez is perfect for families looking for a sophisticated and stylish beach holiday. The town has a variety of beaches, including the famous Pampelonne beach, which is known for its clear waters and stunning scenery.
4. Ile de Re, Poitou-Charentes
The Ile de Re is a treasure trove of family-friendly beaches, quaint historic villages, and delicious cuisine. Located in Poitou-Charentes, off the west coast of France, the island is a paradise for cyclists, with kilometers of dedicated cycle paths. Families will also love the shallow waters of the beaches, perfect for splashing around in and building sandcastles. The island is also dotted with cafes, restaurants, and markets, all selling local produce, making it an ideal destination for foodies.
5. Antibes, French Riviera
Antibes is a charming seaside town located on the French Riviera, in close proximity to the popular destinations of Nice and Cannes. With a variety of beaches on offer, from pebbly coves to sandy shores, Antibes is the perfect destination for families seeking diversity. The town is full of museums, historic buildings, and art galleries, making it a cultural hotspot in addition to being a beach paradise.
 Top beach destinations in France for families
France is home to some of the world's most breathtaking and diverse beaches, making it an ideal family-friendly vacation destination. Whether you're looking to sunbathe, swim, surf or simply relax, the country's coastlines cater for all ages and interests.
 Family-friendly beaches in France
The picturesque Porquerolles Island is perfect for families seeking a peaceful and tranquil atmosphere, surrounded by breathtakingly beautiful beaches.
Paloma Beach in Saint-Jean-Cap-Ferrat, known for its crystal clear waters, is a great spot for snorkeling with kids of all ages.
For families seeking an adrenaline rush, Parc National des Calanques, with its rocky cliffs and turquoise waters, is an excellent choice for adventurous water sports activities.
Plage de Pampelonne in Saint-Tropez boasts a long, golden stretch of sand and is perfect for playing beach games and enjoying a family picnic. These family-friendly destinations guarantee an unforgettable beach vacation in France.
In conclusion, France is home to some of the most stunning and diverse beaches in Europe, and it's the perfect destination for families seeking a memorable beach holiday. With a range of seaside resorts catering to all preferences, from tranquil coves to bustling seaside towns, there is something for everyone.
Things to do in France with kids
France is one of the most exciting destinations to visit with kids! From the iconic Eiffel Tower ton, there are plenty of things to do and see that will make the whole family happy.
Start the adventure in Paris, the City of Light, and climb the Eiffel Tower to admire the stunning view of the city. Walk through the famous Champs-Élysées Avenue, visit the famous Louvre museum, and indulge in delicious macarons at Ladurée. Kids will be enchanted by Disneyland Paris, where they can meet their favorite characters and enjoy thrilling rides.
France has a lot to offer outside of Paris too. In the Loire Valley, families can enjoy visiting fairy tale-like chateaux, such as Chateau de Chambord and Chateau de Chenonceau. Kids can also learn about the art of making cheese and visit goat farms in the region.
The sun-kissed beaches of the French Riviera are perfect for family relaxation. Visit Nice, Cannes, or Saint-Tropez and soak in the Mediterranean vibe. Kids can build sandcastles, swim in the turquoise sea or take a boat tour to explore the coast.
For a fun and educational experience, take the kids to the stunning Mont-Saint-Michel, one of France's most iconic landmarks. They'll love climbing to the top, exploring the abbey and learning about the history of this ancient island.
In conclusion, France offers a fantastic range of activities that are perfect for families. From Disneyland Paris, charming chateaux, magnificent landmarks, stunning beaches, and much more. The whole family will be left with wonderful memories of their trip to this enchanting destination.
Best Beach Holiday Activities For Families in France
The sun is shining and the waves are crashing as families take to the French beaches for a fun-filled vacation. With so much to do, there's never a dull moment on these sandy shores!
From building sandcastles to playing beach volleyball, there are endless activities to keep families entertained. Swimming in the crystal-clear water is a must-do, with children splashing and playing as parents lounge in the sun.
Exploring the nearby towns and markets is a great way to get a taste of French culture and cuisine. Epicurean families can indulge in delicious seafood dishes and fresh baguettes. There are also plenty of beachside cafes serving refreshing drinks and ice cream for those looking for a sweet treat.
For active adrenaline-junkies, surfing and windsurfing are popular water sports on the coastline. With the help of qualified instructors, children and adults alike can ride the waves and discover their inner surfers.
As the sun sets, families gather to watch the magnificent sunset over the horizon. It's a picture-perfect moment that never gets old. The French beaches offer the perfect backdrop for these memorable family moments.
So pack up the beach towels, sunscreen, and beach toys and head to France for an unforgettable family beach vacation. The endless adventure, stunning landscapes, and delicious cuisine await!
Best Family Beach Resorts in France
France boasts of some of the most exquisite beaches worldwide, providing an excellent opportunity to enjoy quality time with your family. Several resorts dotting the coastline cater to families, offering an array of activities ranging from exciting water sports to serene sunbathing. In this piece, we will explore some of the top family-friendly beach resorts in France.
First up, there's La Palmyre Atlantique in Charente-Maritime. This resort is well-known for its wide, sandy beaches and crystal-clear waters. There are plenty of water sports to keep the whole family entertained, like surfing, windsurfing, and sailing. And if you need a break from the water, there are also plenty of other activities to try, like horseback riding and biking through the lush forests nearby.
Next, we have Les Mouettes in Finistere. This family-friendly resort is situated right on the beach, making it easy to enjoy the clean, clear waters of the Atlantic Ocean. There are also plenty of indoor and outdoor activities for the kids, like a playground and a games room, as well as a fully-equipped spa for the adults to indulge in.
And let's not forget about Plage des Tonnelles in Vendee. This resort boasts some of the best beaches in the region, with miles of white sand and blue water perfect for swimming, sunbathing, and building sand castles. There are also plenty of activities for the whole family, like mini-golf and biking trails, as well as lots of fantastic restaurants serving up fresh seafood and local beverages.
At The End
That concludes our list of the best beach holidays in France for families. We hope you found it helpful and informative as you plan your next family vacation. At Sea France Holidays, we strive to provide the ultimate beach holiday experience for families. Please feel free to share your thoughts and feedback in the comments section below, and don't hesitate to contact us for any further inquiries. We look forward to helping you create unforgettable memories on the French coast.