Villefagnan France Geography and Transport
Villefagnan is a small village (Commune area 23.65km2) situated 10km west of Ruffec in the northern Charente Department (Alt 88m to 158m).  Ruffec provides access to effective road and rail options, with the RN10 Motorway (Angouleme-Poitiers) by-passing the town, and the TGV providing high-speed access to Paris, Lille/Brussels, and Bordeaux.  It is possible to reach Paris from Ruffec in 2h20m using the TGV.
The Weather In Villefagnan France
The climate here is temperate, with typically cool winters and warm (sometimes hot summers).  Villefagnan receives around 1900 hours of sunshine per year.  The warmest months are June, July, and August with 24C to 27C (13C/15C low), but May, September and October temperatures also range between 18C and 23C.
Winter temperatures are typically 9C to 10C (day) and 3C to 4C (night).  Wettest months are Oct, Nov, and Dec (over 94mm), whilst the driest are Mar, Jun, and Aug (between 39.5mm and 52.7mm).  Villefagnan is part of a zone which receives over 2000 hours of sunshine per year.
Tourism In Villefagnan France
A typical Charentais village, Villefagnan has a medieval church, limestone buildings, and is surrounded by countryside.   The Trois Fontaines Lake nearby has a beach and offers bathing, boating, a children's play area, and fishing.  Other sites to see include the Conservatory of Rural Art and the site of the Pierres Blanches Windmill, re-creating the activities of a 19th-century mill.
Villefagnan France Facilities
The village has a tennis court, football and rugby facilities, and a riding school.  Canoeing is available at nearby at the free Rejallant Leisure Base in Condac (12km), where there is also a small beach, play area, barbecue facilities and a restaurant overlooking the water.
Villefagnan France Economy
The economy here is centered around agriculture. The village is part of the Haute Charente economic zone, which has an unemployment rate of 7%, compared against the regional rate of 8.6% and the national rate of 9.1% (INSEE 2006).
Education In Villefagnan France
There is a choice of one state and one private Nursery/Primary school, and there is one High School.  For Colleges (Lycee) nearby Ruffec (10km) provides options.
Villefagnan France – Key Stats
Most of the properties in Villefagnan are main residences 85.6%, this is higher than the national average and 6.8% of properties are classed as second homes.  There are more people aged 60 or over than the national average (31.5% vs 21.3%), and the number of retired people is also higher (27% vs 18.2%).  21% of the population is under 19 years of age.  There are fewer males than females resident here (46.7%).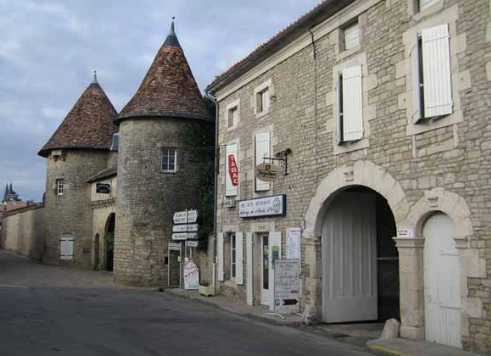 Key Facilities and Services In Villefagnan France
General Store
Post Office
Baker
Hairdresser
Restaurant
Bank
Pharmacy
Dentist
Butcher
Doctor