Things To Do In Rhone Alpes & Best Tourist Attractions – Between its lakes, its mountains, its inescapable capital and much more, the Rhône-Alpes region is undoubtedly one of the most beautiful in France. It will at least be up to you to get an idea during your visit. To help you, here are our Top 5 Things To Do In Rhone Alpes.
Here are the Top 5 Things To Do In Rhone Alpes Tourist Attractions
1- Discover Annecy and its lake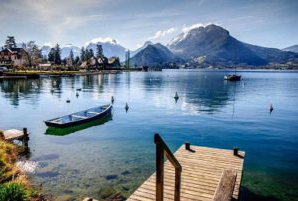 Established in the 12th century, the medieval city has retained its character. Go and discover its castle, its gates, and fortifications on which it is still possible to climb to relish the panorama overlooking the lake and the mountains that surround it.
Also, go experience the lake and grassy beaches where you can sunbathe while enjoying the snow from the nearby peaks. If it is sometimes difficult to find a place on these beaches, do not hesitate to walk along the east bank to Menthon-Saint-Bernard. There, you will find other much quieter beaches and a medieval fortress perched on a rock 200 meters high.
2- The Mont Blanc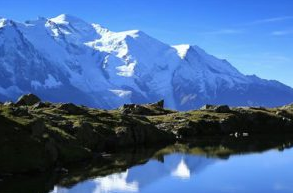 Mont Blanc, straddling France and the Aosta Valley in Italy, is famous for mountaineering and hiking. If mountaineering is reserved for professionals, other events may be convenient for you.
You can, for example, climb to the summit of the Aiguille du Midi at an altitude of 2317m to admire the view without effort as a cable car takes you there.
The Sea of ​​Ice not far from there is also to see. You can also practice many activities in the streams descending from Mont Blanc. Canyoning, canoeing, fishing and swimming, there is something for everyone.
3- Take a tour of the villages of Beaujolais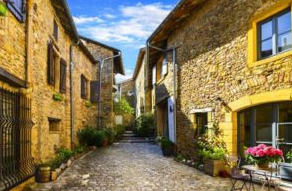 Villages like Châtillon or Pommiers will offer you magnificent visits.
Oingt, still north of Lyon, is one of the most beautiful villages in France.
The golden stones of its buildings are worth seeing, especially if you can enjoy Beaujolais wine during your walk.
4- Caves of Balme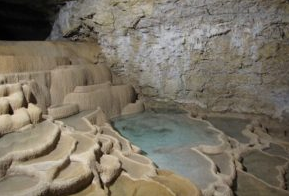 Inside the caves, the exhibit will continue. They are particularly rich in history and it is told throughout your descent.
Nature will also offer you a new show. You may see for the first time in your life Gours, small natural pools stairs, sometimes very deep and filled with transparent water.
5- Lyon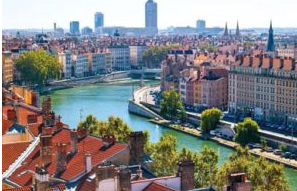 Like all big cities, the activities are numerous and depend on the length of your stay. However, some neighborhoods are worth the detour.
This is the case of downtown Lyon, its shopping avenues but also smaller alleys of Croix-Rousse. You can also climb to the top of Fourvière.
You can also take a walk to the Parc de la Tête D'or. There, you can discover the sports park of Lyon, a zoo to conserve biodiversity. Access is free and accessible to all.
Finally, the eco-district of Confluence is a new district of Lyon in which you will find a shopping center and the museum of Confluences. Idées Séjours Rhône-Alpes
Here are the 5 things to do in Rhône-Alpes. There are many more to discover. Feel free to share your personal experiences in comments of this article.