Good Family Restaurants In Paris –
 Nothing like a good family meal to meet
around
and have some memorable time when traveling.
However, when you and your kids are touring the most romantic city in the whole world, it might seem a bit difficult to find that many dining places welcoming your little ones.
Well, you don't have to worry about it anymore as we've compiled the top-10-list for the
Best Child Friendly Restaurants In Paris France
for the pleasure of the entire family members.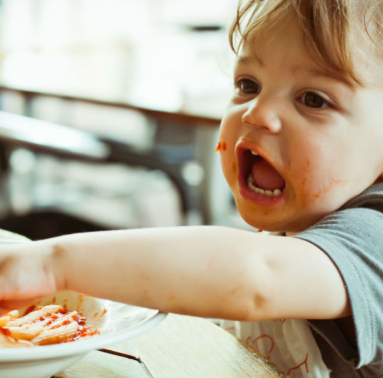 20 Best Child Friendly Restaurants And Family Friendly Paris Holidays In France
It must be said, family Friendly restaurants in Paris " Child friendly " are not that popular in the city of light. Even in the capital, it is sometimes difficult to find a place to dine with the children without being looked down upon by other guests. But some restaurateurs chose instead to offer playful and pleasant spots for families. They dedicate a play area or and even a special food menu to the little ones.
Here are our ideas for eating out with children in Paris with peace of mind while delighting your taste buds.
6 Best Kosher Restaurants In Paris 2020
1- Les 400 coups
A must visit, the restaurant "Les 400 coups" located at the Cinémathèque is really dedicated to families. Strollers are welcome, a play area is dedicated to the younger children and another space is more suitable for the toddlers.
You can choose a table on the terrace for sunny days or warm ones in winter, you can eat fresh homemade goodies and the children's plates are arranged by a culinary artist to make them more playful and exciting.
This Cinémathèque française's restaurant pampers families. Simple and healthy kitchen, adequate spaces between the tables to place the strollers. On weekends, kids can have fun in the children's area, small but equipped with books, Kapla, and a pretty shadow wall.
The 400 shots, 51, rue de Bercy, Paris (XII). Closed on Tuesdays. Children's formulas at 12.80 and 15 €.
www.les400coupsalacinematheque.fr
2- Super Cafe
"SUPER Café" is a friendly, ethnic, and eco-friendly coffee shop, nestled on an island of greenery in the heart of the 20th arrondissement of Paris. The perfect place for a meal, a snack, a drink, an event, or a workshop. The Super Café is not just coffee. Dedicated to families, it serves simple and delicious hot dishes near the Père Lachaise Cemetery.
16 Rue de Fontarabie, 75020 Paris
40+ Best Free Things To Do In Paris France Today 2021
3- Mombini
A deco shop and toys, a coffee shop, and a small restaurant for lunch with a play area for children. High chairs, and workshops for babies, children, and pregnant women.
22 Rue Gerbert, 75015 Paris
4- Bleu Olive
A coffee shop and a restaurant with homemade food, a small space for toddlers, high chairs, and changing tables.
184 rue de Grenelle, 75007 Paris
5- Une Mère, Une Fille à Paris "A Mother, a Girl in Paris"
A tea room (a set menu for most drinks for 12 € 80 and snack 9.50 €), at 43 Boulevard Garibaldi, 75015 Paris
6- Le petit café du monde entier "The little coffee from around the world"
A corner shop, a coffee with a play area for kids and a room dedicated to the workshops for children (cooking, yoga, language, sewing …). 95 Rue du Chemin Vert, 75011 Paris
www.petitcafedumonde.com
7- Poule Mouillette
A toy store, a tea room with high chairs, microwaves, and little jars bios and workshops. 13 Rue des Recollets, 75010 Paris
www.poulemouillette.fr
The 400 Coups
Fun Facts About Paris For Kids +10 Interesting Information
8- The Hard Rock Café
This is not just a place for grown-ups! The proof, the children's animated movies are displayed all year. Halloween, Easter, and Christmas are widely celebrated with families in the restaurant. American cuisine delights are served for the children, as well as brunch and Sunday entertainment including magician shows, clown, or air guitar competition.
At the legendary Hard Rock Café, little rockers will eat mini versions of the famous burgers and hot dogs on guitar-shaped plates. Every Sunday, a disguised animator will take charge of them for a makeup workshop, games, fishing, at no extra charge.
Hard Rock Café, 14, boulevard de Montmartre, Paris (IXe). Children's menu at 7,95 €. www.hardrock.com
9- Pea
A restaurant and a tea room, and a play area, High chairs, and a changing table are also available.
57 Rue du Mont Cenis, 75018 Paris
www.chez-petit-pois.fr
10- Mama Shelter Paris
A Rooftop, a Philippe Starck design with some delicious pizzas, the Mama Shelter Paris has it all! Trendy, the restaurant offers simple children's menus: nuts, pizzas, burgers, french fries …
A good point to keep the little ones distracted and calm during the meal: the Mama pouches are so colorful and dreamy. Children's menu: 16 euros – 109 rue de Bagnolet 75020 Paris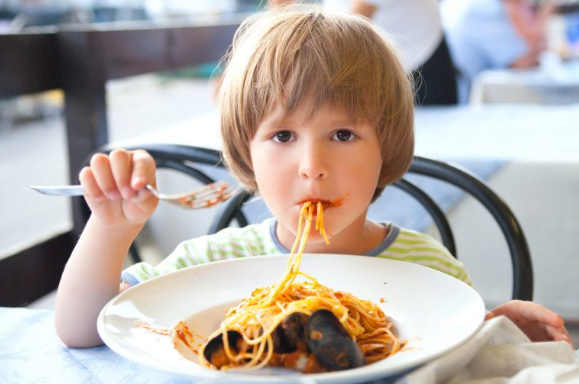 Best Baby Friendly France
France offers genuine, dozing villages, sensational cuisine, Roman ruins, and of course a rich and fortunate antiquity of some of the world's most renowned artists such as Picasso, Cézanne, and Gauguin to name a few.
From the antonyms avenues of Paris and the emblematic marketplaces of Marseille to Cannes, the Mediterranean divine festival of cinema and Saint-Rémy-de-Provence distinguished as the birthplace of Nostradamus.
The pausing issue is, still; Is there such a thing as Best Baby Friendly France journey
10 Best Child Friendly Restaurants Paris France
It is such an achievement to go out to eat with the whole family and sit quietly and dine together. Yet, it sometimes can be challenging and difficult to drag the little ones' tooshies to the dining table in public places without making a scene. And it's also hard to find a place where there is both good food and space for children. Here you get inspiration for child friendly Paris restaurants  and cafés
It is sometimes
Going out to a restaurant, we love it. But with children, it's often complicated. Between the youngest who screams in his highchair and the big one who is bored and running around, the family outing can turn into a nightmare. Some establishments have thought of you, varying steak fries, with entertainment or a play corner. Here is our selection for the Best family and Child Friendly Restaurants Paris France, ten restaurants in Paris and Ile-de-France where you can take the brats to eat out with confidence.
What Are The Best Things To Do In Paris With Toddlers
11- Chez Hé
A game room of 350 m2 with a swimming pool for the children from 1 to 11 years old, foosball tables, a bouncy inflatable castle, slides, pirate ship, and tunnel: Chez Hé is a paradise for children who like to move a lot! While enjoying Chinese specialties upstairs, parents can watch their toddlers through screens that film the play area.
They are not likely to be bored! As for parents, they can sit quietly at their table: a video camera system can monitor toddlers at a distance.
Menus: from 10.50 to 24.50 €, 9.90 € for children. Games room access: 10 €. From Tuesday to Friday at mealtimes and on weekends all day.
12- Le Train Bleu
An experience to please your taste buds! With its painted ceilings, gilding, chandeliers, and frescoes, the Blue Train is a mythical place. Classified as a historic monument, this prestigious restaurant does not neglect its youngest guests. And you have to try their heavenly-delicious classic steak fries. There, you may order half-portions of à la carte dishes, farm poultry, tartare, lamb, salmon, celery lasagne, pastry, or ice cream for the little kids.
Children's menu: 20 €. Adult menus at 49 or 65 €. Every day for lunch and dinner. www.le-train-bleu.com
13- Le Club Des Cinq
Babybel croquettes, P'tit Lu shortbread, Tiramisu with Kinder chocolate, and mountains of whipped cream on top of most desserts! At the Club des cinq, with its school-canteen-like atmosphere, yet a very good one! On the deco side, the old albums of "Tintin" mix with classics from the Pink Library, Game Boy, and Megadrive consoles. A good opportunity to show your kids how it was when you were little.
Dishes from 16 to 18 €, the lunch menu at 15 or 19 €. Lunch from Tuesday to Friday, dinner from Wednesday to Sunday, weekend brunch, and public holidays. Rens. leclubdes5.fr
14- The Café de la Jatte
To eat under the skeleton of a plesiosaur, ancestor of the whale, more than a hundred million years old, it throws. And on the table, for minors, it's coloring dinosaurs time and there's a contest held each month to select and owner the best drawing. Free admission to the garden of acclimatization. You will also taste very good dishes, of Italian inspiration.
The Café de la Jatte, 60 boulevard Vital-Bouhot in Neuilly-sur-Seine (Hauts-de-Seine). Children's menu at 16 €. Every day, noon and night. www.cafejatte.com
15- Le Repère des pirates
With cave and pirate ship moored in a tropical jungle atmosphere, impossible to get bored in this restaurant! Fights of pirates and magic show are to watch while eating your meal, an all-you-can-eat buffet.
The Pirate's Landmark. 79 Avenue De Lattre-de-Tassigny Villecresnes (Val-de-Marne), Saturday and Sunday, noon and evening, and Friday night. Adults: 32,90 €. Children from 3 to 12 years old: € 14.90. www.lereperedespirates.fr
What Are The Best Things To Do In Paris With A Baby 
16- Pássarito
For simple and healthy eating for kids, this is a place where children are as important as their parents, with even a dedicated tab on the website for their menu and available activities. In this pretty Portuguese grocery cellar, carefully arranged, the juniors have a dedicated space with books, coloring, construction games. On the children's side, it's simple and healthy like boiled eggs or peas with bacon.
Passarito, 10, rue des Goncourt, Paris (11th). Tuesday to Saturday from noon to 11 pm. www.passarito.com
17- Les Niçois
Pan bagnat, pissaladière, and pickled peppers, head south in this delicious canteen. Every weekend, the petanque court turns into a playground, and the children are supported by animators for gymnastics sessions, board games, or mini-football.
Les Niçois, 7, rue Lacharrière Paris (XI). Child formula € 15 animation included Saturday and Sunday from noon to 5 pm.
18- La Grosse Mignonne
Well, for this one, you actually have to go to Montreuil to enjoy it but the restaurant "La Grosse Mignonne" is worth the detour. Not only does it offer a children's corner filled with games, but it also offers live music, a nice kitchen, and a free book exchange library. Original, it is one of the addresses to test with the family.
56 Rue Carnot, 93100 Montreuil
19- Tokyo Eat
Near the Eiffel Tower, Tokyo Eat is a trendy restaurant mixing traditional and more innovative cuisine. Toddlers are welcomed and adults enjoy a superb view of the Seine. We advise you to sit at one of their magnificent terrace tables.
13 avenue du Président Wilson 75016 Paris
20- The River Café
The River Café is not in Paris itself but its setting is very pleasant for families. Located on the banks of the Seine, it is close to the park. In addition to local cuisine, the restaurant offers children's entertainment every weekend and includes a terrace ideal seating for adults for enjoying the sunset on your Paris family friendly holidays. Jazz lovers will also be thrilled with the atmosphere in the place.
146 Quai Stalingrad 92130 Issy-les-Moulineaux
The 7 best Italian restaurants in Paris
Until recently, Italian cuisine in Paris was not particularly something to write about. There were a handful of very decent family-owned pasta and pizza places that sometimes serve wonderful local dishes.
But in recent years, that has changed entirely: a new generation of young Italian chefs looking for opportunities uprooted in Paris. They mostly opened small outlay focusing on fresh ingredients imported from specific Italian regions. They also offer new twists to old family recipes and regional specialties, from Napolitano-style pizzas to traditional Sardinian dishes most of us have never heard of.
Strangely, there are a significant number of our reviews in the same area of ​​Central East Paris, indicating that there is a true culinary and cultural community currently flourishing in the 11th and 12th arrondissements (districts). 
With a sense of familial warmth coupled with the stylish and engaging presentation, these restaurants and "bottegas" are shaken up in Parisian cuisine. They also tend to be very vegetarian-friendly, adding more options for non-carnivores in the French capital.
Here are our picks for the best places to place delicious Italian signs in the capital at the moment – most new places, with a few established addresses below them.
01 of 07




Come to a Casa

On this quiet street between the contemporary Voltaire-Oberkampf district in the 11th arrondissement and Pere-Lachaise Cemetery further north, this small dining place packs homemade Roman cuisine with a strong modern focus on local ingredients and creative offerings.
Co-owned by Flavia Federici, a former architect-restorer of the Italian capital who wanted to bring back – and rediscovers – her grandmother's recipes, the crowded but friendly and lively bistro, offers wonderful uncomplicated delicious flavors.
The simple, casual menu normally includes a homemade lasagna that is twisted daily, the main course (usually fresh pasta), soup of the day, and an eggplant gratin. The desserts, including the huge tiramisu that can easily serve two sweet teeth, are just delightful.
02 of 07




Osteria Ferrara

Osteria Ferrara, is one of the very best new Italian kitchens in the French capital, is the brainchild of the Sicilian-Milanese couple Federica Mancioppi and Fabrizio Ferrara, former owners of the beloved Caffe des Cioppi.
Enthusiasts were relieved when the couple rejoiced their culinary talents at the contemporary restaurant. They serve regional and traditional dishes.


Try the "pizza fritta": a leftover baked dough topped with ingredients like bacon, radicchio, and pecorino; fresh pasta with a focus on fresh, refreshing flavors; or burrata cheese straight from Puglia, served with fresh, crunchy nuts.
03 of 07




Retro Bottega

Opened by the Roman native Pietro Russano – a former chef in Italy who decided to bring his culinary and related talents to the French capital. Retro Bottega is another small dining cabin that offers exceptionally inventive and tasty Italian dishes.
Behind the scenes, the kitchen is small and the cooking is done in part on the hob, but the results are no less delicious or colorful. Traditional-inspired dishes such as buffalo mozzarella, tomatoes, and melted eggplant drizzled with grapeseed oil are served along with more daring creations, such as homemade ravioli with crab and accompanied by bright cioggia beets, sea asparagus, and roasted sesame seeds.
Owner Pietro has a fine sense of which beverage will best suit a given dish.
The one downside? It's a bit expensive, and there are no fixed-price menus available.
The restaurant is open daily for lunch and dinner, except Monday (dinner only) and Saturday (lunch only). Reservations are recommended.

04 of 07




Amici Miei

The pizza at Amici Miei in Paris is considered one of the best in the capital. 

We would love to come back if we did not include 20-year-old Amici Miei in our pick for the capital's best Italian eateries. With this reputation for making some of the best – if not the best – pizza in Paris, this Sardinian trattoria offers no less than 24 types of delicious pies, including several pizzas.

The pasta portions are known for being incredibly generous in Paris. Try their signature rigatoni with pistachio pesto, or risotto with langoustines. For dessert, cut into the much-loved strawberry and basil pan, especially refreshing in the summer.

Be prepared for a little wait, but especially on weekend evenings – long lines that are out of sight are common here.

05 of 07




Sardegna and Tavola

The elegant Sardegna a Tavolo, located in a quiet, charming street near the Place d'Aligre and its lively food and flower market, offers a rare but warm atmosphere and a very good display of the best of Sardinian cuisine. This is not the most price-convenient of our picks, but definitely worth a try for a special occasion.

Opened in 1996, it is another Italian business in the city, rather than a newcomer. It is owned by Tonino Simbula, who is proud of authentic Sardinian specialties served in relation to what is fresh in the adjacent market, of traditional, crispy bread served at the beginning of the meal with extra virgin olive oil and pickled olives, fresh fish in inventive ways prepare tagliatelle with langoustines and orange.

06 of 07




East Mom

This warm service and delicious Napolitano cuisine of chef Ciro Cristiano will change hearts and minds. The wood-fired pizza is simply delicious, with a melt-in-your-mouth quality that is the trademark of the famous Naples type.

Try the pizza with firm di-latte cheese, zucchini flowers, fresh tomatoes, and basil. The ingredients, all carefully selected and imported from Italy, are too fresh to lie to the palate. Pastas, equally creative, are served in cheerful, undisputed copper pans instead of traditional plates. 

The owners have another equally popular restaurant, Ober Mamma, in the French capital, so do not be discouraged if you can not get a table on a busy night. Try the other address. Make sure you get there as soon as the place opens – or wait in hour-long lines.
07 of 07




La Trattoria Pulcinella

La Trattoria Pulcinella is primarily distinguished for its mouth-watering, genuine Italian desserts, but also offers delicious pizzas, delicious pasta dishes, salads, and antipasti plates, all at fair prices.

The Pulcinella, owned by the Piccolo Rosso group, has three other very good Italian-themed eateries in Paris. The Pulcinella is often voted the best of the lot by the gastronomic skills.
Try the homemade panna cotta with a strawberry coulis or the tiramisu, both intensely creamy and delicious. Please note that this restaurant is only open for dinner.
Bonus Tip
In recent years, food markets have sprung up in several places in the city, and with their simple inflection, fast service, and many and different stalls, often with child-friendly choices, they are a great alternative to the usual restaurants if you go for a walk to eat with the kids.