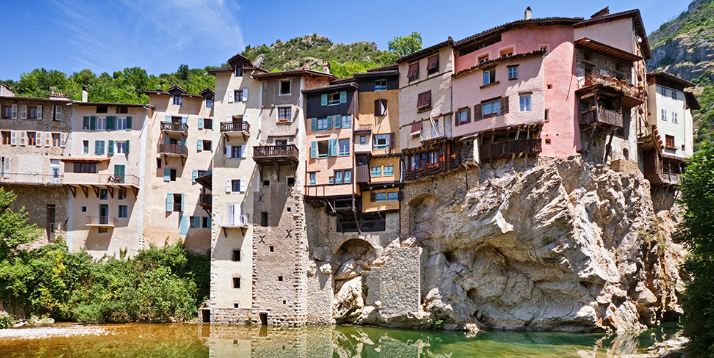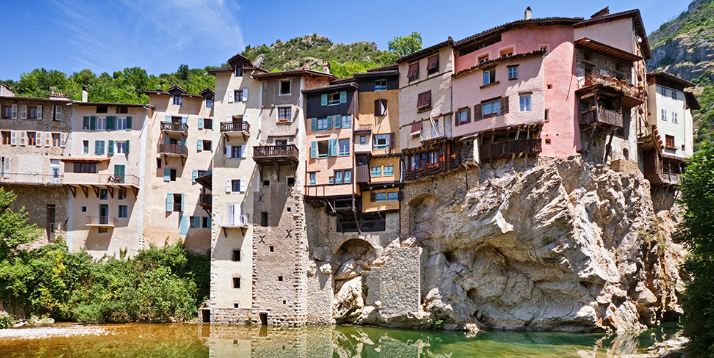 La Rochelle France Geography and Transport
La Rochelle is the capital city of the Charente Maritime, located in the northwestern corner of the department.  The commune covers an area of 28.43km2.  By road, access is good with the N137 motorway connecting the city with Rochefort, and the N11 taking traffic north east towards Niort and beyond.  The city has a thriving airport, offering routes to a number of UK destinations, with a variety of different budget airlines.  The TGV is built in the area (Aytre), and so it's no surprise that the city has a TGV connection which can have you in Paris in just over 3 hours.  La Rochelle is a port town, and there are boat services to the islands of Re, Oleron, and Aix from the old port.  Commercial and fishing activities are run from the port at La Pallice.  There is also a huge yachting marina situates at Les Minimes.
La Rochelle France Weather
The climate here is driven by the gulf stream, and therefore summers are warm (but not excessively hot) and winters are temperate.  Average summer temperatures are between 22C to 25C (14C to 17C night), and that drops to 9C to 10C in winter (4C to 5C night).  Wettest months here are October and November (62-65mm) and the driest June and August with 24mm and 29mm respectively. Late spring and early autumn can also be warm.  La Rochelle is within an area that receives over 2000 hours of sunshine per year.
Tourism In France La Rochelle, Charente Maritime
La Rochelle originally existed as a village of farmers and salt-makers but became a port during the 12th century.  The phrase 'La Rochelle, Belle at Rebelle' (a beauty and a rebel) refers to its conversion to Protestantism at a time when the whole of France was Catholic.  Cardinal Richelieu and Louis XIII famously laid siege to the town in 1627/8 for 14 months, with 22,000 from a population of 27,000 dying from starvation and disease.  The port became a departure point for Canada (Nouvelle France), and also played its part in the slave trade.  During WW2, La Rochelle was a German stronghold and was home to a submarine naval base (at La Pallice).
France La Rochelle, Charente Maritime
La Rochelle is the third most visited city in France, with an estimated 3m visitors a year.  The fortified harbor of the Vieux Port offers a variety of restaurants and cafes and is surrounded by handsome 18th-century streets.  There are beaches nearby at Plage de la Concurrence and Plage des Minimes, and a little further away is the large beach at Chatelaillon Plage.  The beaches on the Ile de Re are also easily accessible via a 3km road bridge.
Les Minimes is the largest marina in Europe (for pleasure boats), and close to here is the famous (and large) aquarium, featuring a 1.5m liter shark tank.
Region La Rochelle
Courtesy of some brave decisions in the 1970s, the town is now largely traffic free, being at the vanguard of green transport.  The Velos Jaunes (yellow bikes) are provided by the town and can be used free of charge for up to 2 hours.
A popular attraction is the Musee Automate and the Musee Models Reduite which are situated beside each other on La Rue Desiree.  Here you can view around 300 robots, a model naval battle, and a moving model railway.
As you'd expect, there are many events and spectacles throughout the year here.  The largest and most famous is the Francofolies, which is a music festival and celebration of French music and songs.  Concerts are held at various venues across the city for 6 days during July.
Also during July (14th) is Bastille Day, with food markets, live music, and after dark, there are fireworks at the old port.  Grand Pavois is an international nautical exhibition held at the Salon Nautique in the Port des Minimes every September, with over 600 exhibitors.
October hosts 'Jazz between the two towers', a vibrant jazz festival covering 30 venues and 120 musicians over 9 days.  In November, the La Rochelle Marathon takes place, with 5000 competitors this is the most important marathon after Paris and Medoc.  In May, 'Cavalcade' is 2 days of fanfare, parades, and music in the streets, with the highlight being a night parade with floats.
France La Rochelle, Charente Maritime Facilities
La Rochelle has a huge variety of shops and restaurants, including a two Michelin-starred restaurant Richard and Christopher Coutanceau, at the Plage de la Concurrence.  The key sports in the city are Rugby and Sailing.  The local Rugby team Atlantique Stade Rochelaise plays in the 2nd tier of French rugby, Pro division 2.
France La Rochelle, Charente Maritime Economy
Whilst Alstom down at Aytre is a big employer here, key enterprises in the town are JCMI (Car Dealers), Rhodia (Chemical Group), LARA (Peugeot Dealers) and Delphi (fuel injection systems).  Also present is Dufour Yachts (manufacture of pleasure craft).   La Rochelle is part of the economic zone with the same name which has an unemployment rate of 9.8%, compared against the regional rate of 8.6% and the national rate of 9.1% (INSEE 2006).
Education In France La Rochelle, Charente Maritime
There are 23 state nurseries (plus 1 Private), 22 state primary schools (plus 1 private) and 6 secondary schools (plus 2 private).  There is a choice of 10 colleges (plus 2 Private) and a University.
France La Rochelle, Charente Maritime Key Stats
Most of the properties in La Rochelle are main residences 87.2%, and 5.9% of properties are classed as second homes.  There are more people aged 60 or over than the national average (24.1% vs 21.3%), and the number of retired people is also higher (20.5% vs 18.2%).  21.2% of the local population are under 19 years of age.  There are fewer males than females resident here (46.6% vs 53.4%).
Key Facilities and Services In France La Rochelle, Charente Maritime
| | | |
| --- | --- | --- |
| Supermarkets | Post Office | DIY Stores |
| Bakers | Hairdressers | Swimming Pool |
| Butchers | Banks | Dentists |
| Bar/Tabacs | Pharmacies | Doctors |
| Restaurants | Libraries | Cinema |
| Cafes | Discos | Casino |
Aquarium de La Rochelle Description:
Located at the heart of the town and inaugurated in 2001. Come for a two-hour journey into the deep seas. Encounter some 10000 creatures from the Atlantic, Mediterranean, and Tropics…in 3 million liters of seawater. Free exhibitions in the entrance hall and activities for children during school holidays. Certified "Tourisme et Handicap".
Restaurant with panoramic view on the second floor. New tanks and new scents: a new rich aquarium! Discover the mangrove, a swamp typical of coastlines in tropical areas and a habitat for flora and fauna: the touloulous (a kind of crab) hide in the rocks and under the red mangroves…Now before the shark tank, an aquarium is dedicated to coral reproduction.
End the tour in the tropical greenhouse for a walk along the scented trail: Benjamin, vanilla plant and cinnamon tree. And for children, the brochure contains lots of riddles to solve during the visit!
The Aquarium de La Rochelle is open every day of the year:
– October to March: 10:00 am to 8:00 pm
– April to June and September: 9:00 am to 8:00 pm
– July and August: 9:00 am to 11:00 pm
Aquarium de La Rochelle Tariffs:
Regular visit
Adult: 13 €
• 3 to 17 years (and students with student card): 10 €
• Under 3 years: free
Narrated visit (with audio guide)
• Adult: 16,50 €
• 3 to 17 years: 13,50 €
Audio guides are very simple to use and work at your own pace. Full of fascinating facts and strange stories about the marine creatures you meet, audio guides are suited to all ages. Available in French, English, German and Spanish.
Aquarium de La Rochelle France Address
Quai Louis Prunier –
BP4 – 17002 La Rochelle CEDEX 1
Tel: 05 46 34 00 00 – Fax: 05 46 45 35 71
Galerie Rochelaise Address:
36, Quai Duperré
Phone : 05 46 41 61 50 – Fax : 05 46 07 73 07
Galerie Rochelaise DAYS AND OPENING HOURS
1st June to 30th September
10am – 12 noon
2pm to 5pm
VISIT IS FREE OF CHARGE.
La Rochelle Airport Description:
You can fly from the following airports to La Rochelle, please check with the airline as some flights are seasonal.
Birmingham
Glasgow
Manchester
Southampton
AÉROPORT LA ROCHELLE – ÎLE DE RÉ
Rue du Jura
17000 LA ROCHELLE
Tel: (33) 05.46.42.30.26
Fax (33)05.46.00.04.84
Taxi radio : +33 546 41 55 55
Telephone booth : +33 546 67 68 35
There are flights to many European destinations from La Rochelle.