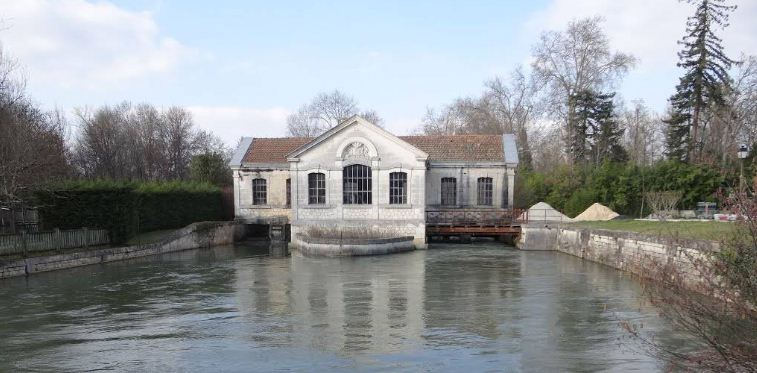 Gond Pontouvre, Charente, France Holidays
Gond Pontouvre France Geography and Transport
Gond-Pontouvre is a small town (7.45km2) due North of Angouleme and is located to the South and East of the Charente Department (altitude 27m to 94m).  Originally called L'Houmeau-Pontouvre, the town changed its name in 1904.  The name Gond-Pontouvre refers to the River Touvre that runs through the commune and the bridges that cross it.  The River Touvre is a natural source that joins the Charente River after Gond Pontouvre, and supplies drinking water to Angouleme.  The RN10 (Poitiers-Bordeaux) passes close by to the West, where you can also join the RN141 carrying traffic between Cognac and Limoges.   Angouleme airport is to the East, with flights direct to the UK 3 times per week.  The TGV mainline is available from Angouleme (5km), with connection to Paris achievable in 2h20min.
See also:  Angouleme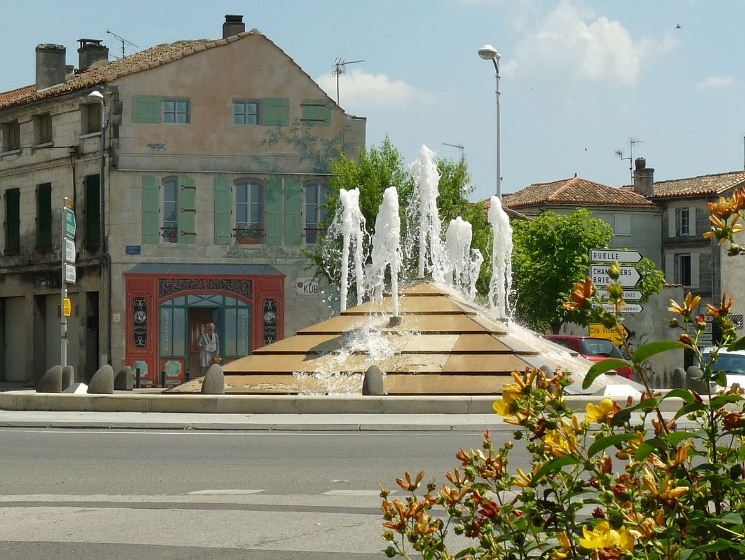 Gond Pontouvre France Climate
The climate here is Maritime, and therefore temperate with four clearly defined seasons.  Average Summer temperatures are between 24C to 27C (13C-15C night), and in Winter this drops to 9C to 10C (3C night).  As with much of Poitou Charentes, the Autumn can be warm, with average temperatures in Sept of 23C and Oct 19C. The wettest months are normally October and November, whilst the driest are June and July.  Gond Pontouvre is part of a zone which receives over 2000 hours of sunshine per year.
Gond Pontouvre France Economy
The largest single business here is SCOPTA (tar and asphalt – construction materials), but the economy is driven mainly by commerce through shops and outlets.  Gond Pontrouvre is part of the Angouleme economic zone, which has an unemployment rate of 9.7%, compared against the regional rate of 8.6% and the national rate of 9.1% (INSEE 2006).
Gond Pontouvre France Facilities
Being part of Greater Angouleme, Gond-Pontouvre has easy access to all of the amenities of the City, such as shopping, tourist sites, and facilities.  The nearest swimming pool is at Saint Yriex sur Charente (3km), and the nearest cinema is Angouleme.
Education In Gond Pontouvre France
There is a choice of 3 state Nursery/Primary schools, and 1 High School (College).  For a greater selection of High Schools (College) and Colleges (Lycee), nearby Angouleme (5km) provides many choices.
Gond Pontouvre France Key Stats
92.3% of the properties in Gond-Pontouvre are classed as main homes, with 1.1% classed as second homes.  There are fewer males than females resident here (47.4%), and there are more people aged over 60 than the national average (26.7% vs 21.3%).  The number of retired people is also higher (22.6% vs 18.2%).  The percentage of people below the age of 19 is lower than the national average (21.7% vs 24.6%)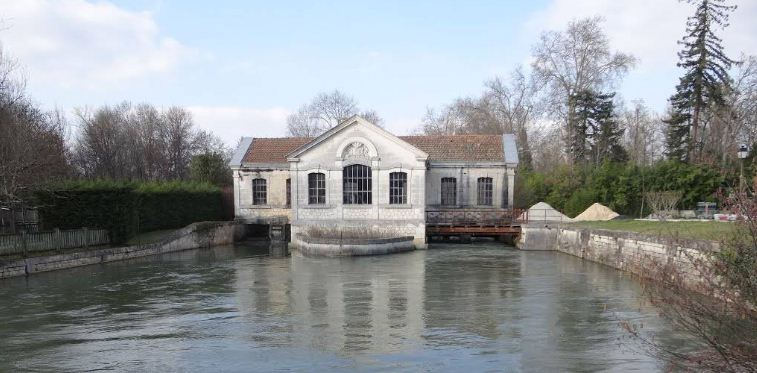 Key Facilities and Services:
| | | |
| --- | --- | --- |
| Supermarket | Post Office | Butcher |
| Baker | Hairdresser | Dentist |
| Cafe | Bank | Doctor |
| Bar/Tabac | Pharmacy |   |
| Restaurant | Hardware Store |   |
|   |   |   |
|   |   |   |
Know Gond Pontouvre better than we do?  Leave a comment below.