Bonjour! Are you considering relocating to the stunning city of Nice in the south of France? There are many reasons why Nice could be a fantastic place to call home. With its beautiful beaches, rich culture, and proximity to the French Riviera, it's no surprise that this city has become increasingly popular among expats. However, before making such a significant move, there are several factors to keep in mind. In this blog post, we'll explore the essentials of moving to Nice France from visas and accommodation to the cost of living and job opportunities. So, if you're ready to take the plunge and start a new chapter of your life in the south of France, read on!
1. Introduction: Why Move to Nice, France?
Nice, France is a wonderful destination for anyone looking to move to a new country. With its Mediterranean climate, breathtaking scenery, and vibrant cultural scene, Nice is a great place to call home. Cost of living is generally reasonable, especially when compared to other major French cities like Paris. Expats have a variety of visas and work permits to choose from and the healthcare system in Nice is excellent. Finding housing can be a challenge, but there are plenty of options available to suit any budget. For expats with families, education options are plentiful, with both French and international schools available. Cultural activities and events are abundant, with plenty of opportunities to immerse oneself in the local culture. Transportation in Nice is efficient and easy to use, and there are plenty of day trips and weekend getaways to explore. Overall, moving to Nice is a great decision for anyone looking for a new adventure in a beautiful and welcoming city.
2. Cost of Living in Nice, France
If you're considering moving to Nice, France, one of the most important things to consider is the cost of living. Fortunately, while Nice isn't the most affordable city in France, it's still more affordable than major cities like Paris. The average cost of living in Nice ranges from 700 to 900 euros per month, depending on your lifestyle and needs. With this in mind, it's important to budget accordingly and prioritize your expenses. For example, housing and transportation may be more expensive in central areas, so consider living in suburbs or using public transportation. Furthermore, grocery costs can also add up quickly, so consider shopping at local markets or co-ops for affordable and fresh produce. All in all, while the cost of living in Nice may require some financial planning, it shouldn't stop you from considering this beautiful city as your new home.
3. Visas and Work Permits for Expats in Nice, France
If you are considering moving to Nice, France for work-related purposes, it is important to familiarize yourself with the visa and work permit requirements. Depending on your country of origin, you may be required to apply for a French visa even if you have already obtained a work permit.
As mentioned in the introduction, Nice is a desirable location for many expats due to its stunning Mediterranean coastline, warm climate, and rich culture. However, as with any international move, there are certain logistical hurdles to overcome. This is why it is essential to research the visa and work permit requirements beforehand.
The most common work permits for expats in France include the Skills and Talents Permit and the Employees on Assignment Permit, both of which may be applicable to those moving to Nice. However, it is important to note that obtaining a work permit does not exempt foreign nationals from the requirement to also apply for a French visa.
Non-EU/EEA/Swiss citizens must obtain a long-stay visa and a residence permit to remain in France for more than three months. This can sometimes be confusing, so it is important to seek guidance from a trusted source, such as an immigration lawyer or the French Embassy in your home country.
UK citizens are now subject to the same immigration restrictions as non-EU/EFTA nationals due to Brexit. This means that they will need to apply for a work permit like other non-EU citizens. On the other hand, citizens of EU member states are exempt from visa requirements.
Overall, while the visa and work permit process may seem daunting, it is well worth the effort to ensure a smooth transition to life in Nice, France. The next sections of this blog will provide further information about other important aspects of living in Nice, including the cost of living, healthcare, housing, education, and cultural activities.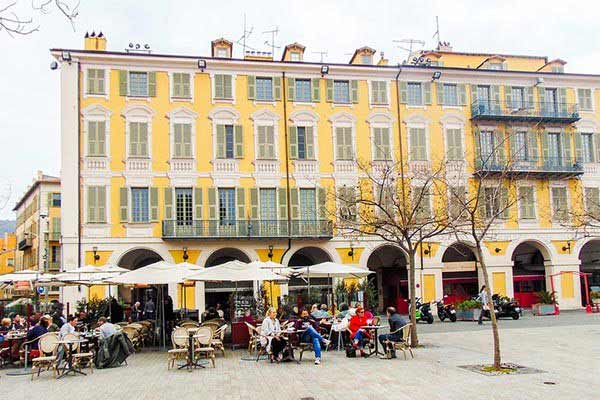 4. Health Care System in Nice, France
The health care system in Nice, France is a universal and accessible system for all residents, including expats. As an expat, it is important to understand the system to ensure that you get the medical care you need. The French healthcare system is funded mainly by the state national health insurance, ensuring that everyone has access to essential medical care.
To access health care, expats will need to obtain a Carte Vitale, a type of health insurance card. This can be done by registering with the French social security system. The process can take some time, but it is a simple process to follow. The Carte Vitale will give you access to a wide range of medical services, including doctors, hospitals, and specialists.
In addition to the public healthcare system, there are also private healthcare options available. Private health insurance can be obtained if you want additional coverage or if you prefer to see a private doctor. Private clinics and hospitals offer some of the best medical care in the region, but they come with a higher price tag.
It is important to note that emergency medical care is available to all residents, regardless of their insurance status. If you require emergency medical care, call the national emergency number, 112, or go to the nearest hospital emergency room.
Overall, the health care system in Nice, France is a top-notch system that provides quality medical care to all residents. With a bit of research and preparation, expats can navigate the system to ensure that they receive the medical care they need to live a healthy and happy life in Nice.
5. Finding Housing in Nice, France
One of the more challenging aspects of moving to Nice, France is finding suitable housing. However, with the right approach, you can find a comfortable home that meets your needs. First, determine your budget and research the rental market in Nice. Be prepared to provide proof of income or a guarantor when applying for housing. Consult with a local real estate agent to help you find the right property. It's also important to be mindful of the location – Nice is a relatively small city, so it's crucial to consider proximity to public transportation or amenities. Don't be deterred if your initial search yields no results; staying persistent and flexible with your requirements will increase your chances of finding the perfect home for you. Remember, Nice has a diverse range of neighborhoods, so take advantage of the unique options available to you. Housing may be a challenge, but with patience and an open mind, you can find a place to call home in this beautiful city.
6. Education Options in Nice, France for Expat Families
For expat families moving to Nice, France, finding the right education options for their children is essential. Fortunately, Nice has plenty of options to choose from. There are international schools, bilingual schools, and immersion programs that may suit the needs of your family. The University of Cote d'Azur also offers courses and degree programs in English for higher education.
Before making any decisions, it is important to consider the needs and goals of your family. Are you looking for a school that will allow your child to quickly adapt to the new culture and language? Do you want your child to maintain their primary language skills while learning French? Or are you looking for a school that encourages bilingualism?
One of the most popular options for expat families is the international schools in the area. These schools provide an environment similar to what you would find in your home country and often have a diverse student body from other countries. They also tend to have rigorous academic programs and extracurricular activities.
Another option is the bilingual schools that offer a combination of French and English programs. These schools aim to maintain children's primary language skills while helping them learn the second language. They often have native speakers teaching language classes and bilingual teachers for other subjects.
Finally, there are immersion programs that allow children to learn French in a more immersive environment. These programs often attract families who are interested in helping their children become fluent in French quickly. These programs can range from short term summer camps to year-round programs in primary education.
No matter what option you choose, make sure to research each school's curriculum, admission requirements, and tuition fees. Ultimately, the right education option for your family is one that aligns with your values, goals, and needs. With ample opportunities for cultural enrichment and learning, expat families in Nice can find the perfect education option that will suit their family.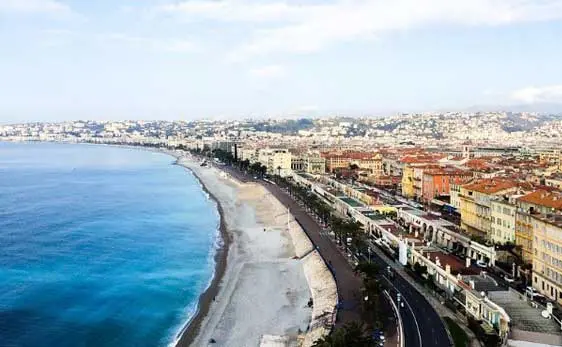 7. Cultural Activities and Events in Nice, France
When it comes to cultural activities and events, Nice is a city that offers plenty of options for locals and expats alike. With its long history and reputation for the arts, there are always new and exciting events to look forward to. From the Nice Carnival to the Nice Jazz Festival, there is never a lack of festivities to participate in. In addition to these prominent events, Nice is also home to several museums, theaters, and art galleries that provide a cultural experience for those interested. As an expat living in Nice, one can expect to be immersed in a creative community that values art and expression. Whether it's attending a classical music concert or visiting an exhibition at the MAMAC museum, there is always something to do that will stimulate the mind and inspire creativity. And with the city's close proximity to other cultural hotspots in Europe, expats in Nice have the opportunity to take day trips and weekend getaways to explore even more cultural experiences. Overall, Nice is a city that values the arts and makes it easy for expats to participate in cultural activities and events.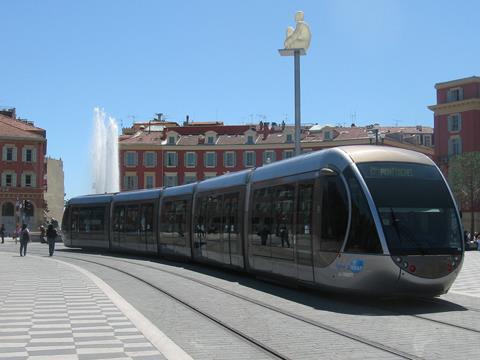 8. Transportation in Nice, France
Transportation in Nice, France is a well-developed system that makes traveling in and around the city very convenient. The city offers a range of transportation options that cater to different preferences and budgets, including buses, trams, trains, taxis, and bicycles.
Buses are the most popular mode of transportation in Nice and cover almost every part of the city. They are cheap, reliable, and run from early morning until late at night. Trams are also a great option for getting around the city, and they run from one end of the city to the other, making them a convenient option for commuting to work or exploring the city.
If you prefer traveling by train, the Nice-Ville train station offers direct connections to other major cities in France and Europe. Taxis are also available, and they are a great option for getting to your destination quickly, especially if you're traveling with a group or carrying heavy luggage.
For those who prefer cycling, Nice has an extensive network of bike lanes and bike-sharing programs that allow you to rent a bike for a day, a week, or even a month. This is a great way to explore the city and stay active at the same time.
When it comes to getting to and from the airport, the city offers a range of transportation options, including buses, taxis, and an express train that runs from Nice-Ville train station to the Nice Côte d'Azur Airport.
Overall, transportation in Nice, France is convenient, affordable, and easy to navigate. Whether you prefer traveling by bus, tram, train, taxi, or bike, you're sure to find a transportation option that works for you.
9. Day Trips and Weekend Getaways from Nice, France
While Nice has plenty to offer, the city's proximity to other destinations makes it an ideal base for exploring the French Riviera. Here are some day trip and weekend getaway options to consider:
One of the easiest and most popular day trips is Villefranche-sur-Mer. Just a short train ride from Nice, this stunning town is located between Nice and Monaco and features a picturesque harbor, colorful buildings, and a charming Old Town. Another option is Menton, with its beautiful gardens, colorful houses, and scenic views of the Mediterranean sea.
Of course, no visit to the French Riviera is complete without a trip to Monaco and Monte Carlo. Take a tour of the iconic city-state, visit the Palace and the Cathedral, and try your luck at the famous casino.
For a more relaxed weekend getaway, head to Grasse, the perfume capital of the world. Tour one of the perfume factories and enjoy the city's charming streets and lovely views.
If you're feeling adventurous, consider a trip to the hilltop village of Eze, where you can explore the medieval streets and enjoy stunning views of the coastline. Alternatively, visit the charming village of Saint-Paul de Vence, known for its art galleries and stunning views.
Whether you're looking for a day trip or a weekend getaway, the French Riviera has plenty to offer. With its mild climate, beautiful scenery, and charming towns, you're sure to find something that suits your interests. So why not make Nice your home base and explore all that the region has to offer?
10. Conclusion: Is Moving to Nice, France the Right Choice for You?
After reading through the pros and cons of living in Nice, France, you may be wondering if this charming city is the right choice for you. The answer will depend on your individual preferences and priorities, but there are definitely plenty of reasons to consider making the move.
If you value a relaxed and enjoyable lifestyle, Nice could be a great fit for you. With its Mediterranean climate, beautiful coastline, and vibrant cultural scene, there's always something to do and see in the city. The food is delicious and varied, and the wine is exceptional.
Additionally, Nice is a safe place to live, and the transportation system is efficient and abundant. This means you can easily explore the city and surrounding areas without worrying about safety or getting lost.
Of course, as with any major life decision, there are drawbacks to living in Nice as well. Some people may find the city too small or provincial, and the cost of living can be high. However, for many people, the benefits of living in Nice far outweigh any potential downsides.
If you're considering moving to Nice, it's important to research visas and work permits, as well as healthcare options and housing. Fortunately, there are plenty of resources available to help you navigate these issues and make the transition as smooth as possible.
In conclusion, moving to Nice, France is definitely worth considering if you're looking for a laid-back lifestyle, delicious food and wine, and a lively cultural scene. With its stunning scenery, warm climate, and friendly locals, you're sure to feel right at home in this beautiful city.