When it comes to visiting France, the first thing that comes to mind for most people would be the Eiffel Tower, the Louvre Museum, and the charming cafes. But what about the airlines that take you there? France is home to some of the best airlines in the world, known for their exceptional service and comfortable flights. In this blog post, we'll explore the top French airlines that will make your journey to France a truly memorable experience. From award-winning services to top-notch amenities, these airlines have it all. So, sit back, relax, and let's explore the best French airlines that you should consider for your next trip to France.
1. Top Airlines for Flying to Paris from the US and Europe
Paris is one of the most popular cities in Europe and attracts travellers from all over the world. Whether you're travelling from the US or Europe, choosing the right airline is an important decision. Three major airports serve Paris, offering a wide range of international flights from various airlines. Among the best airlines to fly to Paris, Air France stands out for operating the highest number of non-stop routes to Paris or Nice from fourteen US cities. Delta comes in second, flying to France from ten US cities with excellent business class products and an overall solid experience. American Airlines operates flights to Paris from six US airports, offering a comfortable economy product and excellent lie-flat all-aisle-access business class seats. However, American Airlines does not have a domestic French network, so connecting flights must be made through its partners in London, Madrid or Helsinki.
Paris Charles de Gaulle Airport is the largest airport in France and serves many international destinations. The airport is known for its efficient and reliable services, making it an ideal choice for those looking for convenient access to the city. The quickest way to get to downtown Paris from the airport is via the RER trains, which run directly to several stops in the city centre. Other options include buses, taxis and shuttles. Orly Airport is the second-largest airport in Paris and is mainly used by low-cost airlines. Passengers can take the RER train from the airport to reach the city centre, or opt for shuttle services or taxis. Lastly, Beauvais Airport is furthest from the city and offers shuttle services to various destinations across Paris.
Travelling to Paris can be a great experience with the right airline, airport, and transportation options. Consider Air France for non-stop flights from many US cities, Delta for a solid overall experience, or American Airlines for excellent lie-flat all-aisle-access business class seats. Regardless of your choice, the three major airports in Paris offer a range of transportation options from trains to shuttles, making it easy and convenient to get around the city. [1][2]
2. Air France: Best Option for Nonstop Flights from the US to Paris
Air France is one of the best options for nonstop flights from the US to Paris. With flights from 14 cities across the US, Air France guarantees convenience and comfort to passengers traveling to the French capital. The airline offers a variety of classes, from economy to business and first-class, providing excellent customer service. Its staff is bilingual, making it easy for passengers who do not speak French to communicate during their journey.
Air France has direct competition with American Airlines on the Paris-Dallas Fort Worth route, and it has five flights per week scheduled on Mondays, Wednesdays, Fridays, Saturdays, and Sundays. The flights on this route offer a comfortable journey, with both airlines catering to the needs of their passengers.
In addition to nonstop flights to Paris, Air France operates flights to over 20 destinations in North America, making it an ideal choice for travelers from across the continent. The airline provides in-flight entertainment and meals/drinks, depending on the flight duration, making the journey enjoyable for passengers.
Charles de Gaulle Airport is the best airport to fly into when visiting Paris because it is well-connected to major cities worldwide. The airport is the main airport in Paris and offers direct access to the Paris metro and RER system, making it easy for passengers to reach the city center.
Air France is committed to providing the best service to its passengers, bringing French hospitality to flying. The airline has a reputation for providing premium service, especially in business and first class. Overall, for a comfortable and convenient journey, Air France is one of the best options for nonstop flights from the US to Paris. [3][4]
3. All Major Airlines Offer In-Flight Entertainment and Meals
All major French airlines offer an in-flight experience that will keep passengers entertained. From music to movies and TV shows, the entertainment options are endless, and all of them can be enjoyed in English. Not to mention, many flights also provide meals to keep travelers satisfied during their journey.
Air France, the national carrier of France, offers a wide array of in-flight entertainment options, including a large selection of movies, TV shows, music, and games. Meals are also included on long-haul flights with both a savory and sweet option, and complimentary beverages are provided.
easyJet, Europe's leading airline, provides in-flight entertainment with the easyJet app, which can be streamed on personal devices while on board. The platform offers a range of movies, TV shows, and games. Meals and beverages can be purchased on flights as well.
French Bee, an airline based in France, offers a selection of movies, TV shows, games, and music in English. Passengers can also pre-order meals online, with options ranging from vegetarian to gluten-free.
La Compagnie, a business-class-only airline, provides passengers with Samsung tablets loaded with an extensive library of movies and TV shows. Additionally, all meals on board are created by Michelin-starred chefs and include a three-course dinner.
No matter which French airline you choose, you can expect to have a comfortable and entertaining flight with delicious meals. Just sit back, relax, and let the airline take care of the rest. [5][6]
4. Charles de Gaulle Airport: Best Airport to Fly into When Visiting Paris
When planning a trip to Paris, choosing the right airport is crucial. Among the four airports that serve the city, Charles de Gaulle Airport (CDG) is the largest and most popular. Despite being criticized for its size and complexity, CDG offers the best airline connections and a range of facilities that make it the best airport to fly into when visiting Paris.
Located northeast of Paris, CDG is well-connected to the city center by public transport, including the RER train and airport buses. Although it may take between 35-45 minutes to reach the city center, CDG's convenient location is ideal for travelers looking to explore different parts of Paris. Moreover, the airport boasts a wide range of lounges and airport hotels that provide comfortable options for transit passengers.
One of CDG's biggest drawbacks is its complicated layout and multiple terminals, which can be confusing for first-time visitors. However, the airport has recently upgraded its amenities, including newly renovated areas with charging stations. In addition, the airport has shopping and restaurant options that cater to passengers' needs, making it an ideal airport for long layovers or unexpected delays.
CDG's punctuality score of 60% may not be impressive, but compared to its counterparts, it is a reasonable score. The airport's size and high passenger traffic levels can cause delays, but travelers can avoid this by giving themselves plenty of time to move around the airport. Overall, CDG is an excellent airport for those looking for convenient connections to Paris, and with the right preparation, it can be a manageable destination for both leisure and business travelers. [7][8]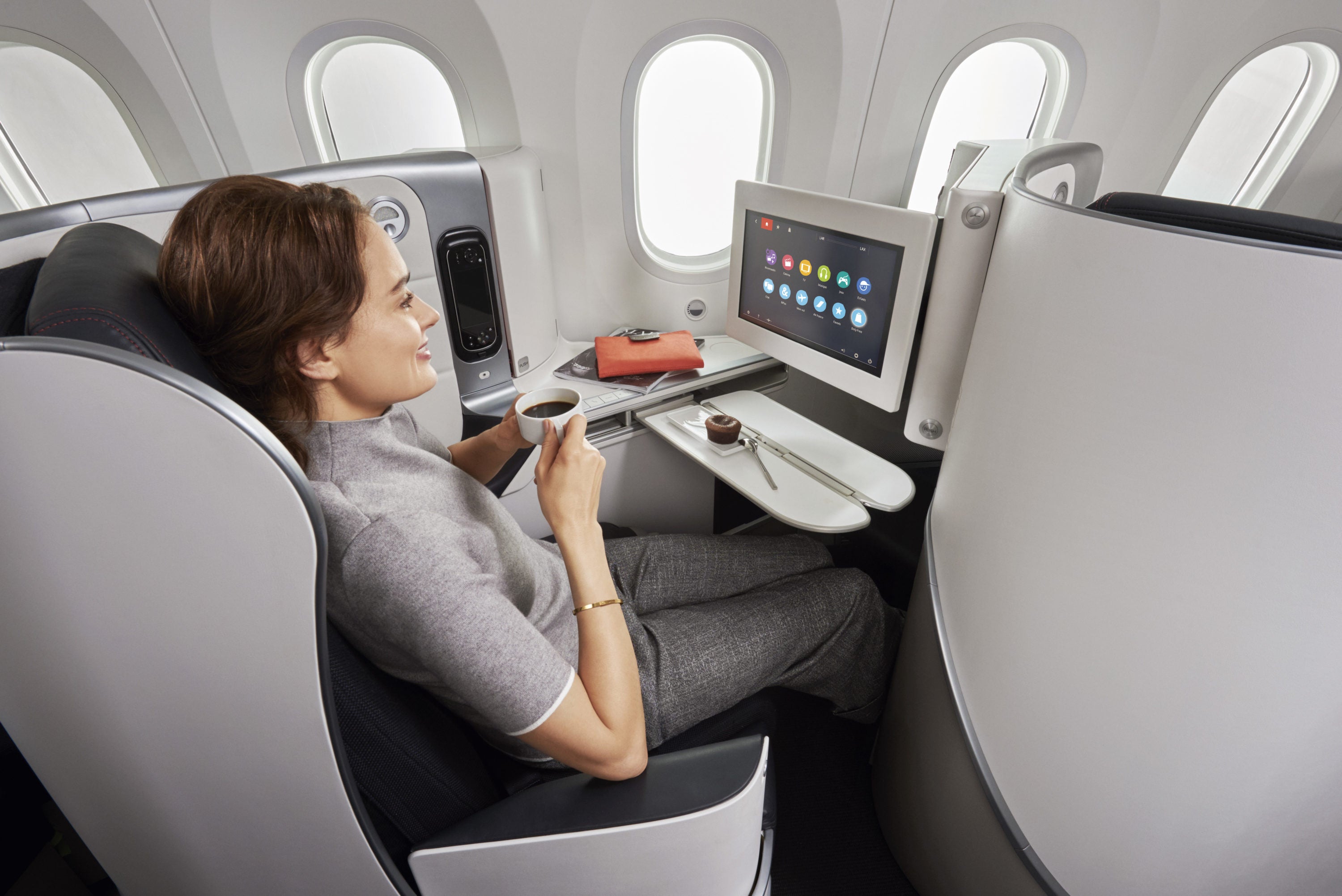 5. Direct Flights to/from Paris (CDG): Best Airlines to Fly with
Paris-Charles de Gaulle Airport (CDG) is undeniably one of the busiest airports in the world, with direct flights to 270 global destinations in 111 countries. For travelers looking for the best French airlines to fly with, Air France and its partners Delta Airlines, KLM, and Virgin Atlantic have a wide network of non-stop flights from Paris to the United States. These airlines offer year-round and seasonal flights to major US cities like Atlanta, Boston, Los Angeles, Miami, New York City, San Francisco, and Washington. Air France also offers non-stop flights to South America's popular destination, Buenos Aires, Argentina.
In addition to Air France and its partners, there are other airlines that fly directly from Paris-CDG to various domestic and international destinations. For example, travelers can opt to fly with the budget airlines like EasyJet, Ryanair, and Transavia for cheap, direct flights around Europe. Other popular airlines that fly directly to Paris from various global destinations include Emirates, Qatar Airways, Turkish Airlines, and United Airlines.
For travelers looking for luxury, Air France also offers a First Class experience for flights from CDG. Passengers can expect top-notch service, luxurious amenities, and even their own private suite. Other airlines that offer First Class flights from Paris-CDG include Emirates, Etihad Airways, and Singapore Airlines.
For business travelers, there are several airlines that offer Business Class flights from Paris-CDG. These include Air France, British Airways, Delta Airlines, Emirates, KLM, Singapore Airlines, and Turkish Airlines, among others. With a range of options, travelers can choose the airline that best fits their budget and travel preferences.
Whether you are a budget traveler or looking for a luxurious experience, there are several airlines that offer direct flights to and from Paris-CDG. With a wide range of airlines and destinations to choose from, travelers can easily plan their next adventure from this major international airport. [9][10]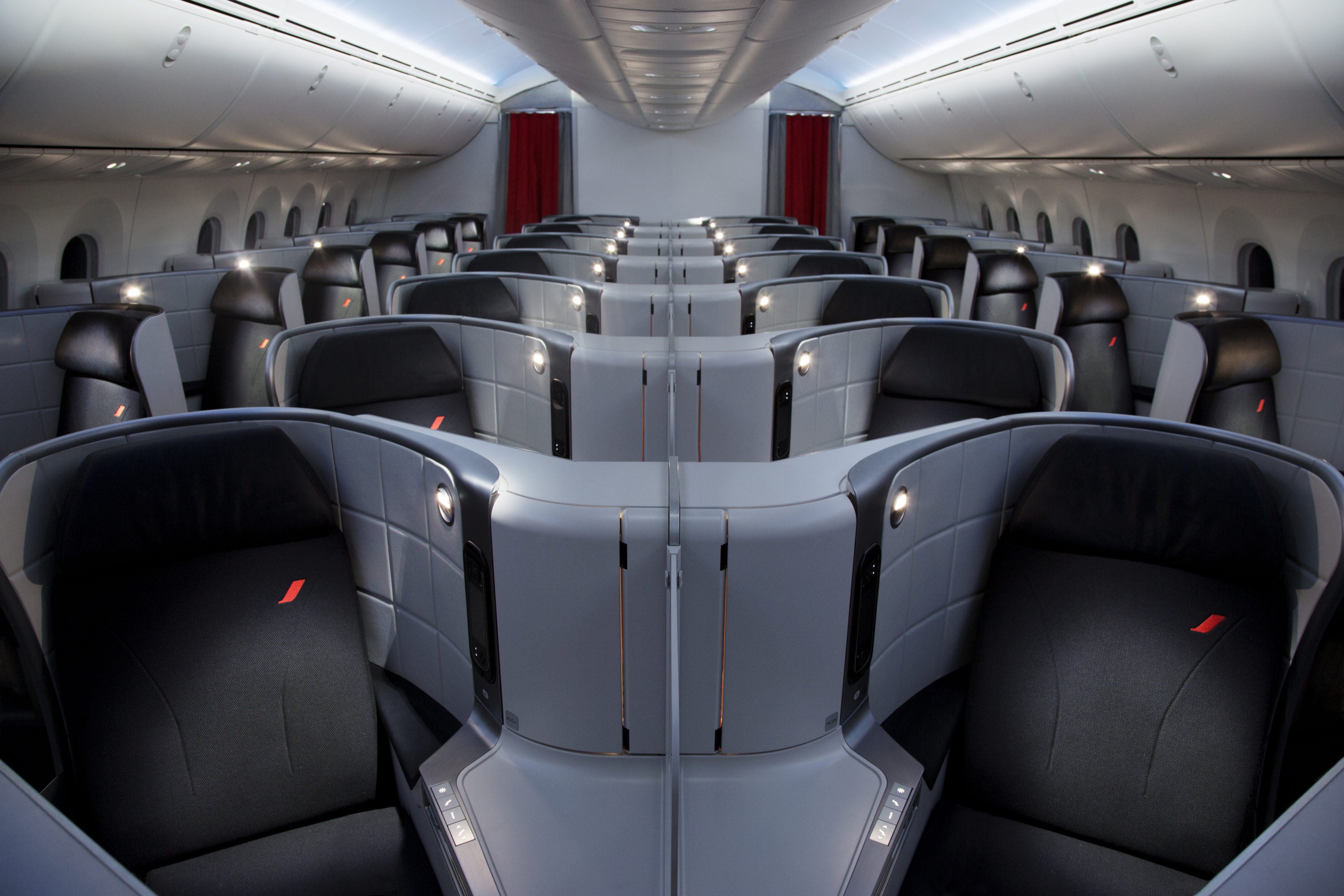 6. Air France: An Expensive but Optimal Choice for a Trip to France
Air France is a top-notch choice for travelers looking to visit France. With 14 nonstop routes between France and the U.S. connecting to two dozen destinations in France, Air France is the perfect option for those who want to explore beyond Paris. While Air France's ticket prices may be on the higher side, its services and facilities justify the cost. Air France's business class seats, in particular, are catching up with its competitors rapidly. By the end of 2023, the airline plans to offer the new Best & Beyond business class seat across its entire fleet. The Best & Beyond seat comes with a sliding door for privacy and direct aisle access for all seats.
Delta is another excellent option to consider for a trip to France. Delta operates a dozen routes to France nonstop from 10 U.S. cities, with connecting options available from hundreds more. Delta, too, offers excellent business and economy class products, which are generally reliable, though some recent glitches have marred its reputation. Delta runs with an expert operation and strives to make your journey to France as comfortable and seamless as possible.
American Airlines is a decent choice for economy and business class travelers to France, with flights to Paris from six U.S. airports. American Airlines' economy product is satisfactory, with premium economy and excellent lie-flat all-aisle-access business class seats. However, American Airlines doesn't have a nonstop connection to France from other French destinations, which is a limitation. If you want to visit cities other than Paris in France, you might have to connect through other hubs.
Air France's direct routes from the U.S. are served by at least six different aircraft, each with different seat options. Air France's premium cabins, though pricey, offer excellent services, and for travelers looking for alternative rewards programs, Air France has transfer partners like Delta SkyMiles, Korean Air SKYPASS miles, and Flying Blue. Flying Blue, Air France's loyalty program, is relatively challenging to redeem and more geared towards elite members. However, booking La Première First Class on Air France's 777-300ER is an unforgettable experience. [11][12]
7. American Airlines: A Popular Choice with More than 10 Daily Flights to Paris
American Airlines, the largest airline in the world, is a popular choice for travelers flying to Paris. With more than 10 daily flights from New York to Paris, the airline offers a substantial number of direct flights to France. This makes it easy for travelers to reach their destination without the hassle of connecting flights that can be time-consuming.
Moreover, American Airlines provides easy access to various American hubs with flights from all over the world, such as Los Angeles, New York, and Phoenix. This makes it easy for travelers to book a flight from a small local airport to an international airport in order to reach France with just one airline.
However, one of the main limitations of flying with American Airlines to France is that the airline does not have a hub in Paris, which means that travelers won't be able to connect onward from Paris to other destinations in France on the same ticket. To fly to destinations other than Paris, travelers will have to fly through London, Madrid, or Helsinki to connect to American Airlines' partners with hubs there.
In terms of comfort, American Airlines offers a decent economy product and a solid experience. Their excellent lie-flat all-aisle-access business class products make the long-haul journey to France more comfortable. However, American Airlines remains in the high average when it comes to fares.
Overall, American Airlines obtained a score of 8.07 by AirHelp (7.5 for punctuality and 7.9 for service), making it a good option for travelers looking for a popular choice with easy access to various American hubs and direct flights to Paris. [13][14]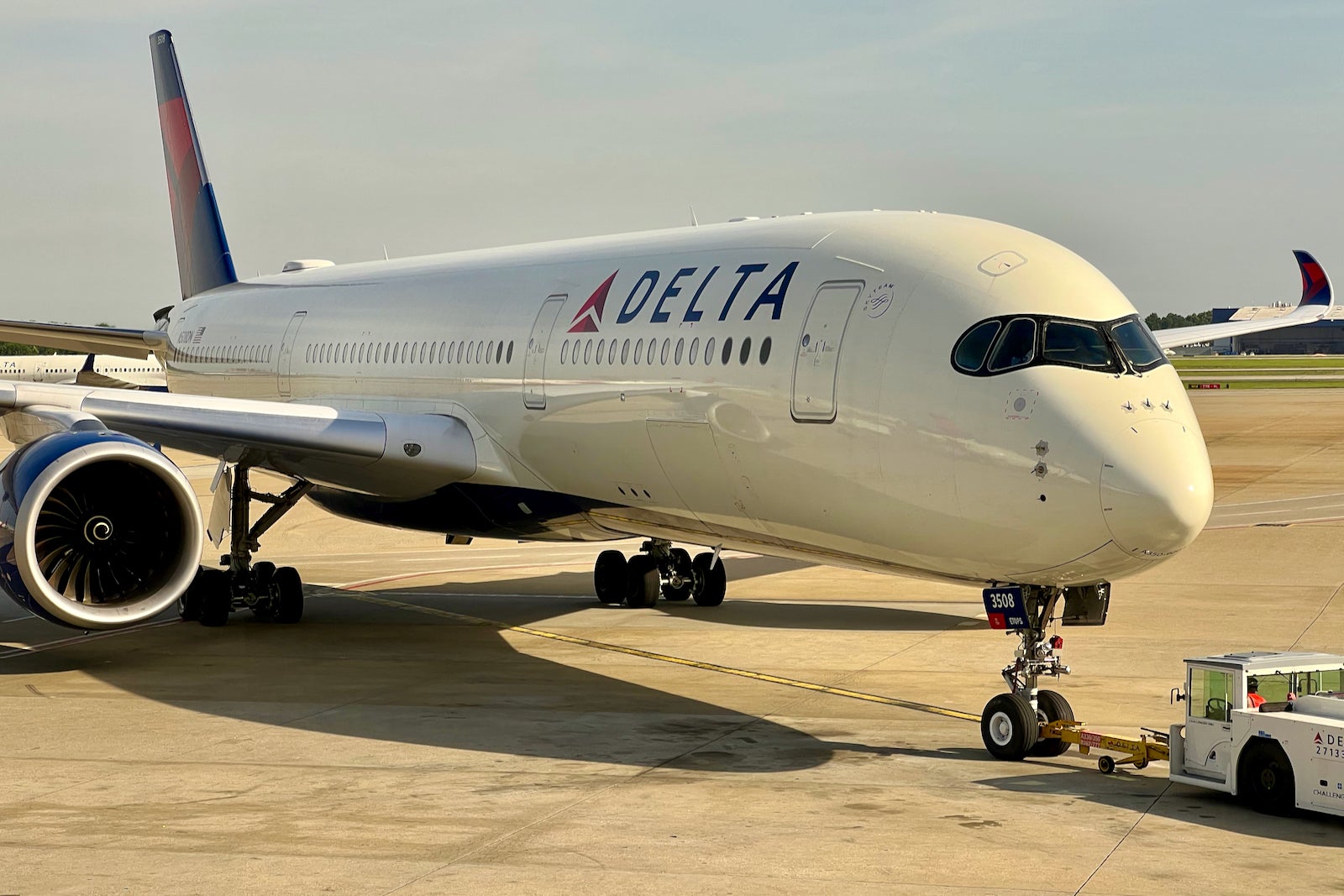 8. Delta Airlines: A Wide Range of Flights to France's Capital and Major Provincial Cities
Delta Airlines offers a wide range of flights to France's capital and major provincial cities, making it one of the best choices for travelers going between the USA and France. It has an overall score of 7.65 from AirHelp, with 8 for punctuality and 7.7 for service quality. Delta Airlines has more than 10 daily flights from New York to Paris, and offers flights from other major US cities as well. It also connects passengers to smaller local airports, making it easy to travel from anywhere in the USA to an international airport and then on to France with just one airline. Delta Airlines provides domestic flights and facilitates all travel throughout the United States.
Delta Airlines offers a comfortable flying experience with Wi-Fi available on many flights. Its fares are in the high average range, but it frequently offers promotions for travelers who book in advance. Basic Economy fares are also available, although they do not include a seat assignment until after check-in, and they have additional restrictions. Delta Airlines tickets are non-refundable unless otherwise stated and fees may apply for downgrades/reissues and itinerary changes.
For travelers looking to use their SkyMiles, Delta's frequent flyer program, to travel to France, Award Seats are limited and may not be available on all flights or in all markets. SkyMiles program rules apply, and to review the rules, see the Membership Guide & Program Rules. Baggage charges also apply, with fees ranging from $30 USD for 1 checked bag to $55 USD for a second checked bag on trips between the USA and Mexico. Allowances are subject to size/weight limits.
Overall, Delta Airlines provides a reliable and well-rounded option for traveling between the USA and France with comfortable amenities such as Wi-Fi, a wide range of flight options, and connections to smaller airports throughout the US. [15][16]