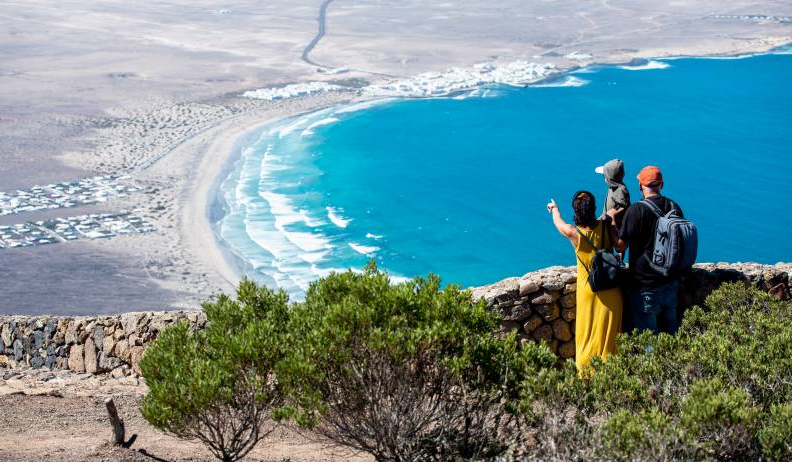 Tips & Advice for traveling to Lanzarote Everything I would have liked to know!
Here you will find the essential advice about places to visit in Lanzarote, tips on accommodation and transport, recommendations to organize your tour, or get inspired by our 7-day trip itinerary to Lanzarote so you don't have to worry about a thing.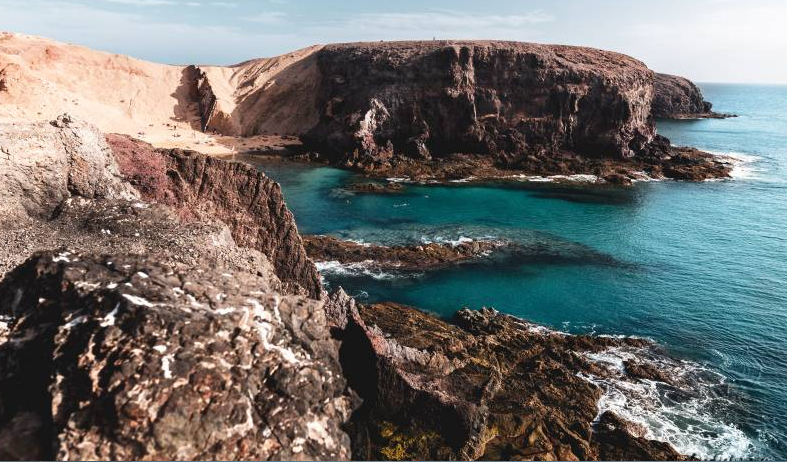 What to know before organizing your trip to Lanzarote.
The best way to explore Lanzarote for free is to rent a car, from our experience we recommend comparing prices with Rentalcars or AutoEurope and NOT renting with GoldCard.

Safety / Health : Lanzarote seemed to us a totally safe Island.

Traveling with travel insurance is not mandatory , but we do travel insured with Iati Seguros .

 We pay absolutely everything with our Mastercard N26 wallet card  (which we are delighted with).
1. Best time to travel to Lanzarote.
We traveled to Lanzarote in January and except for one day when it rained, we had very good weather all week.
This was a topic that we talked to several locals on some occasion and this is what they recommended:
The best months to travel to Lanzarote are October, November and from February to June. In theory, you will always have good weather and these are "low season" months
In the summer months, it is usually very windy.
December, January, July, and August are considered high season months and prices go up a lot on the island.
2. How to get to Lanzarote.
FLY TO LANZAROTE: From Spain, there are direct flights to Lanzarote from various cities. In our case, we flew to Lanzarote from Malaga on a direct flight with Vueling.
BOAT TO LANZAROTE: Once there, we were considering the idea of ​​going to spend the winter in Lanzarote with our motorhome. When checking the prices of the boat to Lanzarote with Direct Ferry (the company that we always use) we saw that we were even saving a little budget.
3. What to see in Lanzarote
On the island of Lanzarote, the distances between one tourist point and another are relatively short. In less than an hour, you can go from the southernmost point of the island to the northernmost point.
Likewise, I recommend you organize a few days, especially to say where you are going to stay in Lanzarote, and whether or not you are going to change accommodation during your trip.
4. Where to stay in Lanzarote?
If you are going to travel to Lanzarote, especially in the high season, it is advisable to book the accommodation well in advance, as you will get better prices.
If you don't want to be changing accommodation every few days, I totally recommend Finca Isabel , this is located in Mozaga in the center of the island.
Although there are many recommended options to stay in Lanzarote if you want to stay close to the tourist spots on the island these are our recommendations:
Playa Blanca : Ideal to visit Papagayo and Timanfaya.
Teguise  and Mozaga : They are ideal to visit Famara, Jameos del Agua, Cueva de los Verdes and Jardin de Cactus, Mirador del Rio.
Órzola : Ideal for visiting Isla La Graciosa and Carleton Blanco
5. How to travel around Lanzarote?
One of my best pieces of advice for traveling to Lanzarote is to rent a car to be able to explore the island at your leisure. You can compare prices of different companies in the buyer Rentalcars. We reserved with GoldCar and we do not recommend it at all.
In turn, gas in Lanzarote is considerably cheaper than in the peninsula, the gas stations with the best prices that we found were in Playa Blanca and Arrecife and even at the gas station next to the airport, it has a very good price (to fill the tank before returning the car).
6. Gastronomy & Where to eat in Lanzarote
One of the things we enjoy the most during our trips is gastronomy, in Lanzarote, there are several traditional Spanish dishes that you cannot miss:
Wrinkled Potatoes With Mojo Picónand Verde: Small local potatoes cooked in very salty water, which are left to dry on the fire so that the skin wrinkles. and, once made, they are left to dry on the fire until their skin wrinkles.
Limpets: Served on the grill with green mojo sauce.
Vieja: Well-known fish of the island.
7. Best tours in Lanzarote.
Although Lanzarote is a perfect island to explore on your own, here are some excursions in case you are more of traveling in a group:
Excursion to the island of La Graciosa
Jet ski tour of the coast of Lanzarote
Lanzarote in full with tickets.
Timanfaya and Jameos del Agua tour
8. Best viewpoints in Lanzarote.
In this guide of the ultimate travel advice for Lanzarote, I have decided to make a special pause for two of its viewpoints, as they seemed INCREDIBLE.
Both are located in the northwest of the island:
The panoramic road of the Mirador del Rio, this road  is simply spectacular. From here you will get the best views of La Graciosa Island (Photo in the Tips for traveling to Lanzarote with children section, just below).
To access it you will have to get to the Mirador del Rio, although there is a pay area (the Mirador del Rio) to drive and / or walk along this road, it is not necessary to pay the entrance fee.
Mirador el Risco de Famara / El Bosquecillo 
9. Lanzarote with children.
Lanzarote seemed to us a great island to enjoy with the family
10. More tips for traveling to Lanzarote.
Don't do the camel tour

The tickets for all the tourist locations of the paid island have a 20% discount from 15:00.
If you like to ride a bike, check it out: Lanzarote seemed to us an ideal island for cycling routes.
Some things that made life easier for us on our trip to Lanzarote.
A foldable cooler box: This cooler box, when empty, does not occupy any space at all. Some of the days we prepare food that we carried in this box for lunch.
Comfortable slippers
Sun protection