South Of France Family Holidays – Here is our best picks for the top 5 ideas for South Of France Family Holidays. We have tested them all and strongly recommend them to anyone!
Clearly, the south of France is not ideal to escape the crowd but there is always a way to clear a path and if you can, the best is to avoid the busy period starting from 15th of July to the 15th of August or to stay away from the seaside as the hills, mountains, and other gorgeous landscapes are just as impressive.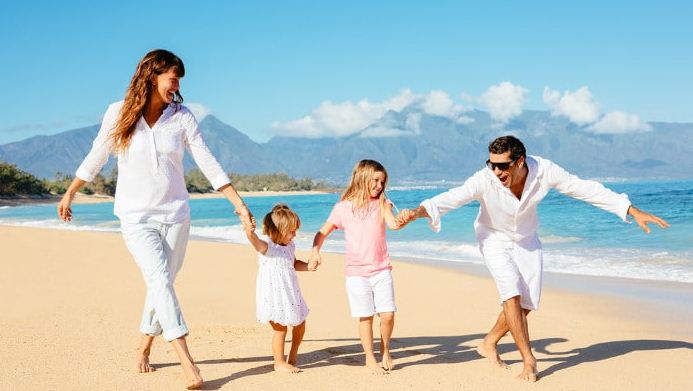 Here are 5 ideas for South Of France Family Holidays inspired by our own vacation there:
1 – Aix-Marseille
My grandfather lives on the side of Aix and my mother is Marseillaise so surely my heart swings between the two beautiful cities even if they are not alike at all!
In any case, as they are only 30 km away you can, without any trouble, discover the two destinations and especially their surroundings. These are some of our favorites in the area of Aix-en-Provence and Marseille:
Walk on the Sainte-Victoire.
The MUCEM (for its architecture, not its collection …).
Our walk-in Aix-en-Provence and the list of the must-see in Aix from the Michelin Green Guide.
The Creeks of Cassis.
Other ideas for visiting the Aix-Marseille region can be found in the Green Guide Provence.
Also, don't miss visiting The Old Port – Marseille
2 – Nice-Antibes
Again we have family and friends so we manage to enjoy the area even though it is very touristy. Some of our favorites on Nice-Antibes are:
The Perfumeries of Grasse (25km from Antibes)
The village of Saint-Paul-de-Vence: much too touristy but really beautiful (15 km from the Antilles)
Walks on the Cap d'Antibes
The friendly city center.
3 – Avignon and its surroundings
I went regularly to Avignon for my work and we tested for the first time with our family last year with particular holidays picks:
The village of Les Baux-de-Provence: one of France's most fascinating village overshadowed by the ruins of its formidable castle!
Saint-Rémy-de-Provence: for its very Provencal atmosphere.
Walk to Fontaine-de-Vaucluse to see its emerald-colored sea.
Colorado Provençal (the trail of ochres).
Last year we went to the Potes des MarmoT's festival in Guillestre in the Hautes-Alpes and Titpuce and we are still talking about it!
Street shows, workshops, and plays are mostly targeted to our younger audiences and most of them are also perfect for parents.
In addition, on the side of the mountains, you will have fewer tourists than on the coast and accommodation are available at very affordable prices.
5 – Corsica in all its beauty!
I've already told you many times but Corsica, I'm totally a fan! We always enjoy going back. Even more than elsewhere, it is better to arrive at the beginning of the summer or the end of the holiday times as to really indulge in such an Island of Beauty!
We went twice in love to travel the GR20 and we went back to Corsica with my family, with my parents-in-Calvi 2 years ago, to discover the Balagne. Without children, I also visited the outside region of Bastia.
I hope that these few ideas of South Of France Family Holidays will have given you some motives to have your own adventures in the sun! If you have visited the south of France with your family ever before, do not hesitate to tell us about your favorites in comments!