Do you have a passion for farming and a desire to explore the stunning landscapes of France? If so, there may be an opportunity for you to participate in the traditional French lifestyle by offering farm work in exchange for room and board. This experience not only allows you to immerse yourself in the local community, but also provides a unique cultural exchange where you can learn about traditional French customs and practices. In this blog post, we will explore what it means to work on a farm in France, the benefits of this type of lifestyle, and what you can expect from this unforgettable experience.
1. What is WWOOF France?
WWOOF France is a branch of the international WWOOF network that connects volunteers with organic farmers in France. As a WWOOFer in France, volunteers work for approximately four to six hours a day, in exchange for accommodation and food provided by the host family.
Volunteers have the opportunity to work on a range of farms, including vineyards, vegetable gardens, and animal farms. Some farms also offer opportunities to learn about traditional crafts and skills such as cheese-making and cider production.
To become a Worldpacker in France, volunteers need to sign up for a WWOOF membership and create a profile on the WWOOF France website. They can then browse the available host farms and contact hosts directly to arrange their stay.
Living with a host family in France provides a unique cultural exchange experience, where volunteers can learn about French language and culture while contributing to sustainable agriculture in France.
Overall, WWOOF France offers a fantastic opportunity for volunteers to experience the French countryside, while gaining valuable skills and knowledge about organic farming and sustainable living.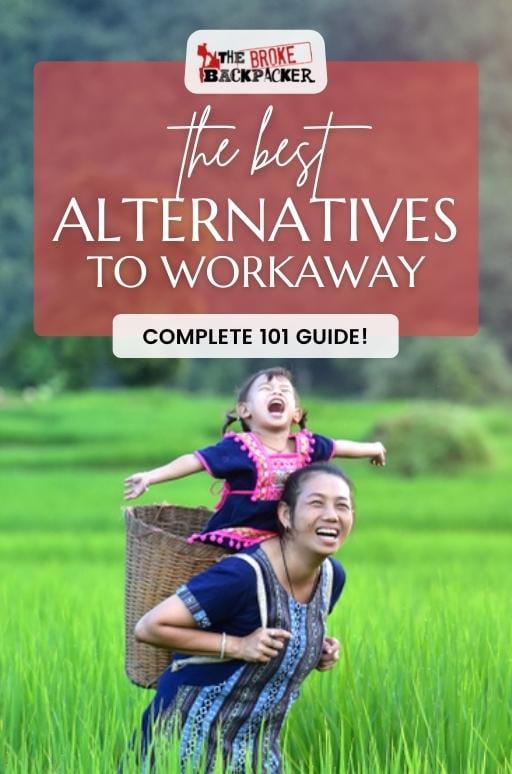 2. Types of volunteering and work exchange opportunities in France
Volunteering in France offers a wide range of opportunities to work and exchange for free room and board. There are more than 80 volunteering and work exchange programs available in France that cater to different interests and preferences. From farm work and educational projects to community development and refugee support, France offers multiple volunteer opportunities for global citizens.
Working on farms is one of the most popular types of volunteering in France. Through WWOOF France, volunteers can work on organic farms in exchange for free accommodation and meals. In addition to learning about organic farming, volunteers can also explore the scenic countryside and immerse themselves in French culture.
For those interested in education, English teaching programs are available in France. Volunteers can teach English to French students or vice versa, while also learning about the French education system. On the other hand, community development programs provide volunteers with an opportunity to assist in social welfare projects, such as helping with charity work or organizing events for local communities.
As for restoring heritage sites, volunteers can work alongside professionals in renovating old buildings and castles. Not only does this type of volunteering help preserve France's rich history, but it also provides volunteers with invaluable skills in restoration techniques.
In conclusion, volunteering in France offers a diverse range of opportunities that cater to different interests and passions. By working on farms, teaching English, engaging in community development projects, or restoring heritage sites, volunteers can develop valuable skills, learn about French culture, and gain a memorable and life-changing experience.
3. How to become a Worldpacker in France
To become a Worldpacker in France, there are a few steps to follow. First, create an account on the Worldpackers website and search for opportunities in France. Once you find a listing that interests you, read the details carefully and make sure it aligns with your interests and skills.
Next, reach out to the host and introduce yourself, expressing your desire to volunteer and exchange skills for accommodation. This can be done through the messaging system on the Worldpackers website.
Before finalizing your decision, it is important to ask questions regarding the work responsibilities, schedule, and living arrangements to ensure a good fit. Once both you and the host have agreed upon the terms, you can confirm your stay and arrange for travel to the location.
Becoming a Worldpacker in France offers the opportunity to experience the local culture and way of life, whilst contributing to eco-friendly and sustainable projects. It is a great way to learn new skills, make new connections, and gain a unique perspective on the country.
4. Living with a host family in France
4. Living with a host family in France:
Living with a host family in France is a great way to immerse yourself in French culture as a volunteer. It offers a unique opportunity to live in a French family environment, make new friends, and improve your French language skills. Host families in France welcome volunteers from different parts of the world and provide them with free accommodation and food in exchange for their help with chores or farm work.
To become a volunteer, one can start by joining organizations such as WWOOF France, which connects volunteers with farmers across the country. WWOOFers can take part in sustainable agriculture and gain hands-on experience with traditional methods of farming in France. Another option is to become a Worldpacker, which offers a wider range of volunteering opportunities beyond the farm work.
When living with a host family, volunteers should be respectful of their culture and customs. It is essential to communicate with your host family to establish trust and mutual respect. Understandably, you will be sharing their home space, so it is essential to respect the rules and routines that they follow. It is also an excellent opportunity to learn more about French cuisine and mealtime habits, and even to help out in the kitchen!
Above all, living with a host family provides volunteers with a unique opportunity to learn and grow personally and interculturally. This learning experience goes beyond improving your French skills; it also broadens your perspective by providing a window into the French way of life. Realize that you will be a part of their family; your host family will provide you with the necessary support you need to make your volunteer stay an extraordinary experience!
5. Cultural exchange while working on farms in France
Farm work in France offers not only the opportunity to contribute to the local agricultural practices, but also a remarkable cultural exchange experience. Working on farms lets volunteers see the lifestyle and customs of French families and collectives, while sharing in daily tasks and sharing meals. This country's unique traditions and way of life can be discovered through farm work. In addition, volunteers can improve their French language skills and explore the local area in their downtime. Through living with host families, volunteers can learn about local cuisines and customs, and gain insight into what it means to live in rural France.
Moreover, working on a farm in France can be an opportunity to gain valuable experience in sustainable agriculture and to practice eco-friendly lifestyles. It is also an opportunity to make lasting connections with people from all over the world, as many farms typically host volunteers from diverse backgrounds.
So, those who dream of living in the French countryside and experiencing a sustainable agricultural lifestyle with the added benefit of valuable cross-cultural exchange should definitely consider working on a farm in France.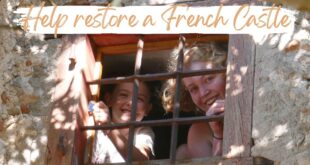 6. Learning French while volunteering in France
One of the greatest benefits of volunteering in France is the opportunity to learn and practice French while immersing oneself in the local culture. Many organizations offer language exchange programs where volunteers can work and learn alongside their French hosts.
To fully take advantage of this opportunity, it is recommended to arrive in France with some basic knowledge of the language. However, even if one is starting from scratch, daily interactions with locals while working on farms or at hostels can greatly improve language proficiency in a short amount of time.
Additionally, taking French classes or finding a language exchange partner outside of volunteer work can supplement the language learning experience. Whether it's through work or outside activities, learning French while volunteering in France is a valuable and enriching experience that can last a lifetime.
Combined with the other opportunities for cultural exchange and personal growth available, volunteering in France can become a powerful and transformative experience. So, why not start planning your next adventure in France and take the first step towards a new language and cultural experience?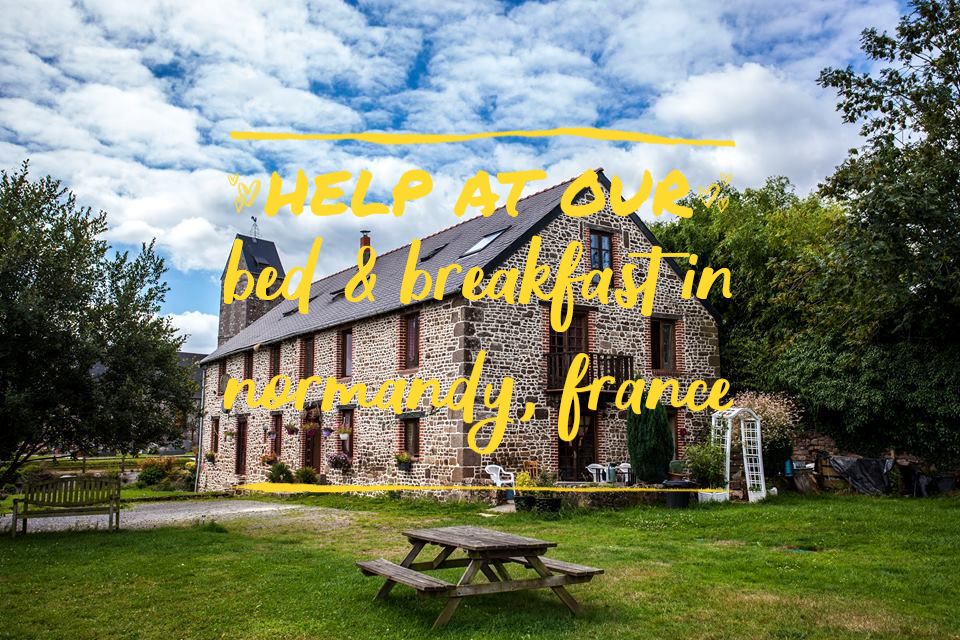 7. Restoring castles and buildings in France as a volunteer
If you love history and architecture, volunteering to restore castles and buildings in France could be the perfect opportunity for you. There are many options available for volunteers who want to work on a restoration project, and you can find opportunities through organizations like Workaway, HelpX, and Castle Exchange.
Volunteering to restore a castle or building in France gives you a unique perspective on the country's rich heritage. As a volunteer, you'll be working to preserve a piece of history, and you'll gain valuable skills in construction and restoration.
Living in a castle or historic building while working on the restoration project is often part of the experience, and your accommodation and meals will be provided in exchange for your work. You'll have the chance to immerse yourself in the culture and history of France while making a contribution to its preservation.
It's important to note that some building skills may be required for certain restoration projects, but many organizations are open to volunteers with little to no experience. You may be asked to help with a variety of tasks, from basic maintenance to more complex restoration work.
Overall, volunteering to restore castles and buildings in France is an incredibly rewarding experience. You'll have the chance to meet like-minded people, gain valuable skills, and contribute to a meaningful project while exploring one of the most beautiful countries in the world. So why not get started today and see where your journey takes you?
8. Safety precautions for volunteering on farms in France
When volunteering on farms in France, safety precautions are important for both the volunteers and the hosts. Wearing appropriate clothing and footwear, as well as asking for safety instructions before starting any task, can help prevent accidents. It is also important to ask for guidance before using any tools or equipment.
Additionally, volunteers should work within their abilities and not take on tasks beyond their physical limitations. Taking breaks and staying hydrated is important throughout the day, especially during hot weather conditions. Overall, safety should be a top priority during farm work in France, ensuring an enjoyable and beneficial experience for everyone involved. By following these safety precautions, volunteers can focus on the cultural exchange and learning opportunities that await them on these eco-friendly and sustainable farms.
9. Benefits of volunteering in France
Volunteering in France doesn't just provide an opportunity for cultural exchange and adventure, but it also comes with many benefits. In addition to the obvious financial savings, volunteers also gain personal and professional benefits.
For one, volunteering in France improves language skills. Working with locals and other international volunteers is a great way to learn or practice French. This linguistic experience enriches conversations, improves communication skills, and broadens cultural horizons.
Volunteering also helps individuals develop a sense of independence and self-reliance. By facing new challenges and adapting to unfamiliar surroundings, volunteers can build resilience and confidence that often carry over to everyday life.
Moreover, volunteering in France provides opportunities to acquire new skills and knowledge in various fields such as farming, building, cooking, and communication. These newly acquired skills can enhance one's CV, ultimately improving employment prospects.
Volunteers can also expect to gain new insights into French culture and ways of life. By living and working with locals, volunteers can gain a better understanding of French customs, traditions, and values.
Lastly, volunteering in France allows volunteers to make meaningful connections with people from all over the world. By working closely with people from different backgrounds and cultures, volunteers can form lasting friendships and make memories that will last a lifetime.
Overall, volunteering in France is a great way to explore the country, learn new skills, meet new people, and make a positive impact. So, pack your bags and head over to this beautiful country for an unforgettable experience!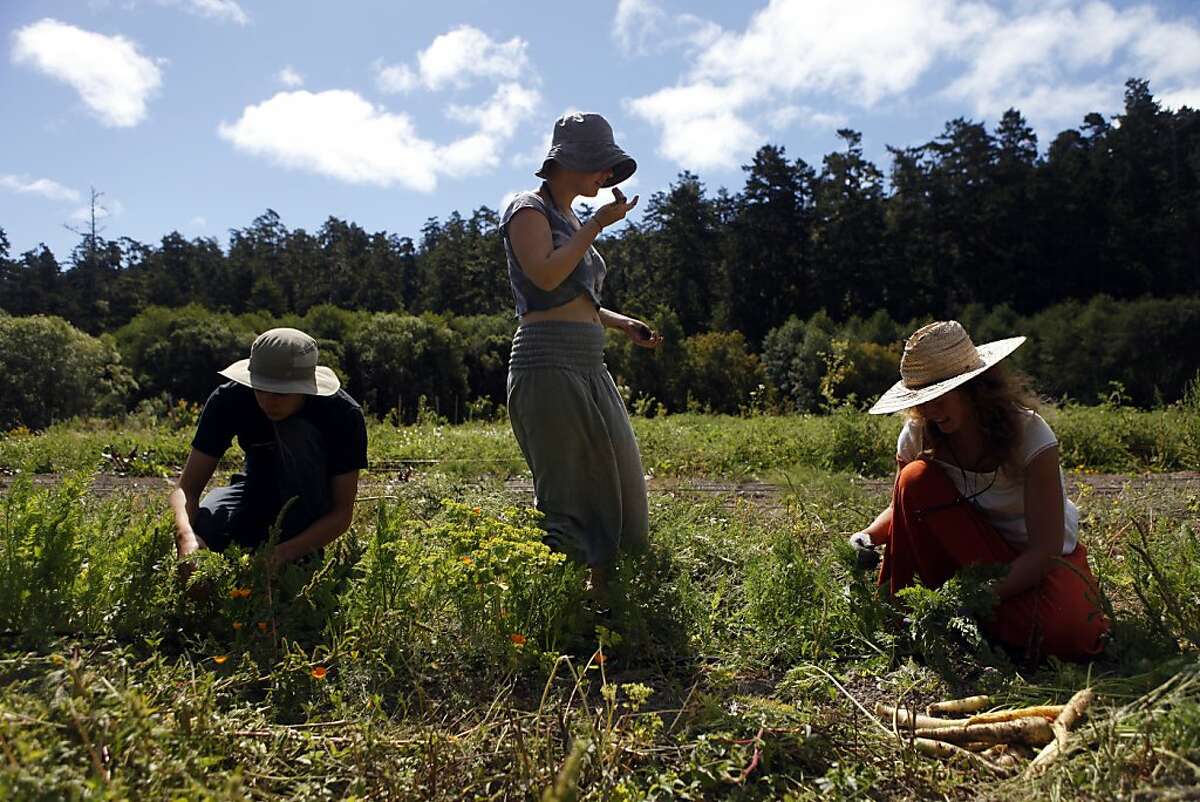 10. Ecological consciousness and organic farming in France.
In France, ecological consciousness and organic farming are becoming increasingly popular, and volunteering on farms offers a unique opportunity to be part of this movement. As a Worldpacker, you can learn about sustainable agriculture practices, biodiversity, and conservation.
Volunteering on farms in France provides an excellent opportunity to connect with nature and learn about the importance of organic farming, which values the health of the soil and promotes the well-being of animals and plants. Worldpackers can engage in activities such as composting, crop rotation, and natural pest control methods, which help to minimize the environmental impact of agricultural activities.
Furthermore, many host families in France encourage recycling, energy conservation, and other environmentally-friendly practices in their daily lives. Living with a French family can be an excellent way to learn about these practices and to take them back home with you.
Volunteering on organic farms in France is an excellent opportunity to contribute to the preservation of nature while gaining valuable skills and knowledge. Worldpackers can participate in educational activities, workshops, and training sessions related to sustainable agriculture practices. Additionally, volunteers can experience the cultural exchange aspect of working on a farm, including learning about traditional French farming practices and cuisine.
Overall, volunteering in France presents a unique opportunity to engage in environmentally-conscious practices while gaining valuable experiences and making connections with people from diverse backgrounds. By contributing to organic farms and learning about sustainable agriculture practices, Worldpackers can make a positive impact on the environment and gain valuable skills for their future endeavors.